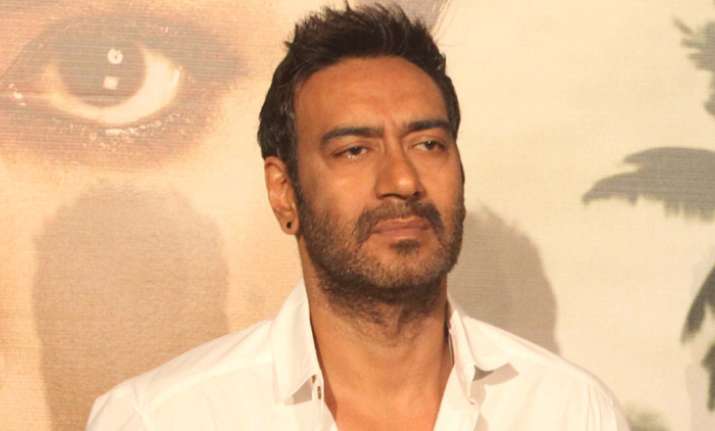 Actor Ajay Devgn doesn't have a penchant for award shows and time and again he has proved it. Ajay, at the trailer launch of his production movie 'Parched' said that awards these days are like TV shows, full of dance and songs.
'Parched', a movie set in rural India traces female sexuality and the movie won many awards at the Indian Film Festival in Melbourne, recently. It was this appreciation which may have poked Ajay to liken award functions with TV shows.
"The kinds of awards Parched have won, they are not the kinds where we go and dance. Aur jo time pe pahuncha, usse award de diya... Woh awards nahi hote hai, TV shows hote hai,"
Ajay's words were quoted by a leading entertainment portal.
Now, this can be seen as a clear dig which Ajay took at shows and also at the stars who attend them. Ajay, has made it a point, to stay away from award functions which see all the elite names of Bollywood in attendance. These functions are highly awaited by the fans owing to the entertainment they provide.
However, this is not the first time that someone from the industry has slammed award functions. It is not uncommon of stars to bash these functions adding that awards are sold in them.
At the event, award functions are not all what Ajay spoke about. He was asked his views on the recently sparked controversy involving Kamaal Rashid Khan (KRK), Karan Johar and himself.
When Ajay was questioned about what his views are on the row which was widely covered by media, he reportedly said,
"Itne acche topic pe hum baat kar rahe hai. Itne acche topic pe humne film (Parched) banayi hai. Achi baatein karenge toh zyada acha rahega. (We are talking on a good topic here. We have made Parched on a good subject. It is better if you talk about good things)."
For the uninitiated, Ajay had a few weeks ago alleged that KRK said ill things about 'Shivaay' on Karan Johar's instructions. Ajay's 'Shivaay' and KJo's 'Ae Dil Hai Mushkil' will lock horns at box office on October 28.
Ajay was further asked if he thinks 'Shivaay' will get more screens than 'Ae Dil Hai Mushkil'. To this he reportedly replied,
"Can we talk about this on 28 October when the film releases? You please come to me and ask me the same question and I will give you the answer."