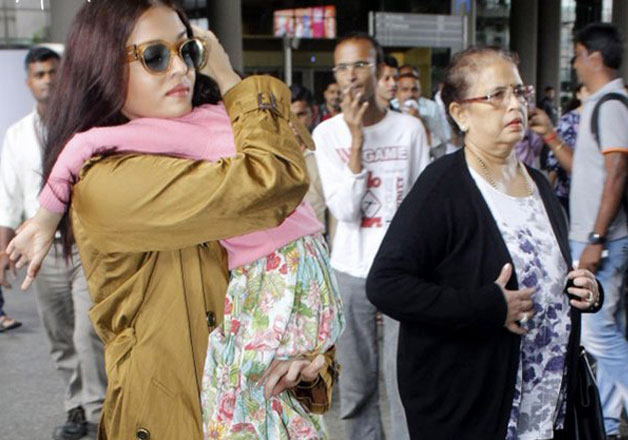 New Delhi: Being a star isn't too easy. Most of the time celebrities have to sacrifice their privacy for the fans and media who have played a big role in their elevation.
But sometimes, stars have to pay a big price for their stardom. Recently, beauty queen Aishwarya Rai had to be at the receiving end of an unfortunate incident due to this very fame.
Aishwarya Rai Bachchan's mother fell prey to the hounding paparazzi who made it difficult for her to even walk out of the airport.
Actually, Aish was carrying daughter Aaradhya and walking with her mom out of the airport when media attacked them. Amid the hustle bustle, Aishwary's mother somehow lost balance and fell on the ground.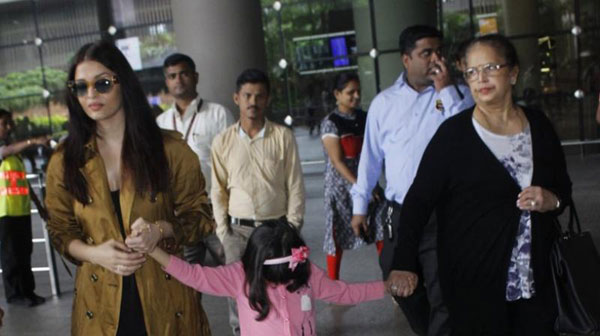 Aish, who was walking ahead, heard a shrieking voice of her mom falling at the back.
"Who pushed mumma???" she yelled seeing her mother on the ground.
Disturbed by the incident, Aishwarya tried to get Aradhya in the car and see for her mom, but in the process, the little munchkin apparently got hit on the head. In the video, one can hear Aaradhya crying and the mommy Aish looked too disturbed seeing both her mother and daughter in pain.
Well! Its high time photo journalists start maintaining decorum and don't torture stars just for the sake of a perfect shot.