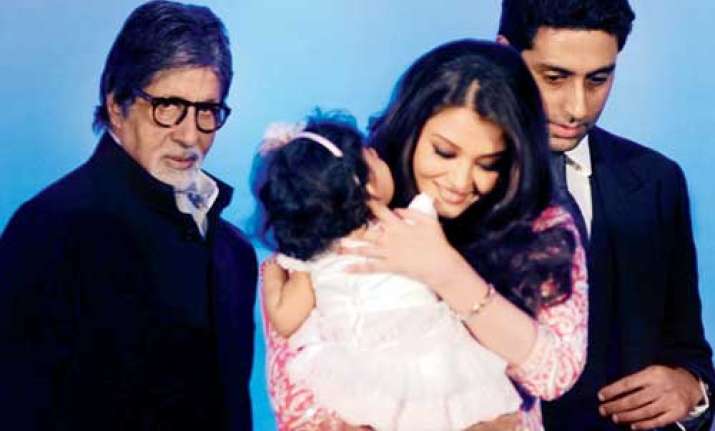 In a Twitter Q&A session earlier today, actor Abhishek Bachchan said that he will be happy with whatever career option his daughter Aaradhya chooses in the future.
Abhishek gave this answer when a user asked if Aaradhya would take the 'Bachchan' legacy forward by taking up a career in Bollywood. He said all he wants is for her daughter to do whatever makes her happy.
When another user asked whom Abhishek loved more between Aardhya and Aishwarya, Junior Bachchan said both were equally dear to him.
At the session, another Twitter user asked Abhishek on how difficult it was to perform when his father megastar Amitabh Bachchan had set a high benchmark. To this Abhishek said he having a high standard is necessary. But he said that more than pressure, he thought of it as a matter of huge pride and inspiration.
(With IANS Inputs)