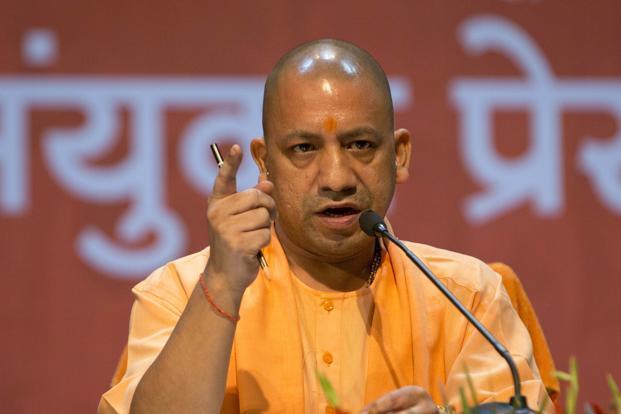 Uttar Pradesh Chief Minister Yogi Adityanath on Sunday said that his government has established the rule of law and order in Uttar Pradesh and Kairana-like incidents could not recur in the state any more.
Referring to the alleged exodus of Hindu families from Kairana in Shamli district in 2016 in wake of communal tension, the Chief Minister said that his government was committed to establishing the rule of law and order in the state.
"On the basis of the rule of law, we have ensured that incidents such as Kairana (migration) cannot recur in the state," Adityanath said addressing a gathering in Lucknow West Assembly segment ahead of the upcoming municipal elections.
The issue had been raised by the BJP during the UP Assembly polls earlier this year. In its election manifesto, the party had promised to set up a department in every district to prevent mass migration because of communal tension, and a "white paper" on the alleged exodus from the state, especially western UP.
"The right place for rioters and criminals is in jail. After the BJP government came to power, criminals have been sent behind bars and those who tried to challenge and confront the law have been killed in encounters," he said.
The Chief Minister also targeted previous governments for harbouring and sheltering criminals in the state and said that the Samajwadi Party and the Bahujan Samaj Party had made local body elections in the state as hotbeds of corruption.
Citing data, Adityanath said that under his watch, traders who had migrated from Kairana and nearby areas had started to return to their businesses as goons who held the region hostage were fleeing for fear of government action.
"Traders who had migrated from the state following misrule and gundaraj have started coming back. You can see in Kairana, Kandhala and nearby areas…. Mafia who were sheltered by the government and had taken over traders' shops and establishments, have handed them back to the traders and moved away to escape government action," he said.
The UP CM further said that more than 1,200 encounters have been carried out under his watch, more than 1,100 criminals sent to prison, while over 800 criminals had taken shelter in other states.