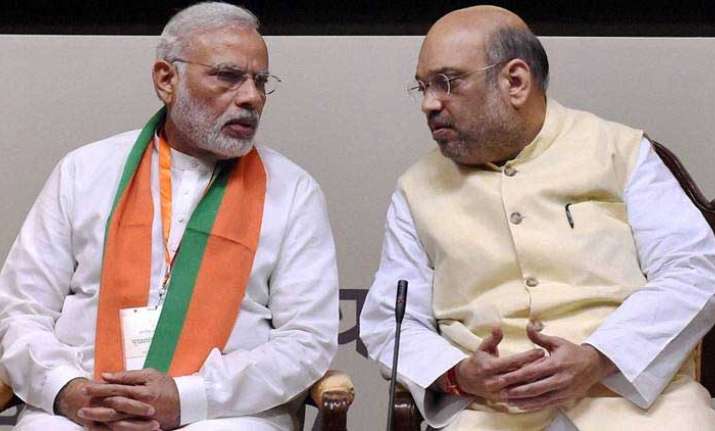 After the poor show in the Lok Sabha and Assembly bypolls, results of which were declared on May 31, the Bharatiya Janata Party (BJP) has said that it will review what went wrong, particularly in Uttar Pradesh. The ruling BJP suffered a humiliating defeat in Kairana Lok Sabha bypoll.
Uttar Pradesh BJP chief Mahendra Nath Pandey said today that the "politics of fatwa" devoid of any principles has temporarily overpowered the politics of development. Pandey said the BJP will review its performance in the Kairana bypoll to ascertain "what went wrong" for the party.
The Bharatiya Janata Party was defeated in the bypoll by the Rashtriya Lok Dal. The RLD was supported by the Samajwadi Party, the Bahujan Samaj Party and the Congress.
"Politics of fatwa, casteism and politics devoid of any principles temporarily overpowered politics of development," Pandey said in a statement issued in Lucknow.
Lok Sabha, Assembly bypolls: Full Coverage
"Though the local equations were challenging, we defeated the so-called gathbandhan candidate in two assembly segments (of the Lok Sabha constituency), but what went wrong in three other assembly segments will be grossly reviewed," he said.
He said the defeat in the Noorpur Assembly bypoll will also be reviewed and a strategy will be formed accordingly.
Also Read: Bypoll results: Blow to ruling BJP as united opposition snatches Kairana to score 11/14; NDA restricted to 3 seats
 "The BJP indulges in positive politics pertaining to development and farmer welfare, while the opposition resorts to politics of falsehood and negativity. Lies and politics of fatwa will not last long. And in 2019 Lok Sabha elections, people of the country will re-elect Prime Minister Narendra Modi," Pandey said.
Watch: Bypoll Result: BJP loses prestige battle against united opposition in Kairana
(With inputs from PTI)