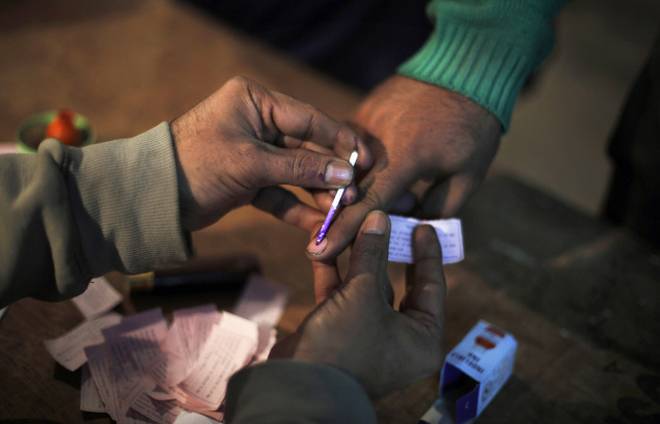 Gomia and Silli Assembly bypoll election counting live on May 31: Jharkhand today witnessed bypolls for two assembly seats—Gomia and Silli after a power-packed campaign by the contesting parties. Voter turnout in Silli was 75 per cent and Gomia registered 62 per cent. 
Chief Minister Raghubar Das campaigned for the Gomia Assembly seat, which is currently held by the Jharkhand Mukti Morcha (JMM). A united opposition has been rallying for JMM candidates on both seats. Das was rigorously campaigning since the last few days for BJP candidate Madav Lal Singh in Gomia.
Attacking the Congress, Das had said, "Congress party which has ruled the country for more than 60 years has now been reduced to a regional party's status. In Karnataka, Congress is carrying the Janata Dal Secular on its shoulders while in Jharkhand it was doing the same with the JMM."
JMM president Shibu Soren, former chief minister and executive president of the party Hemant Soren, and former Union Minister and senior Congress leader Subodh Kant Sahay are also busy canvassing in the bye-elections.
Soren said, "The Raghubar Das government has failed on all fronts. It is involved in plundering the state. Time has come to teach the Bharatiya Janata Party a lesson."
In Gomia, the ruling national democratic alliance partners—the BJP and the All Jharkhand Students Union (AJSU)  are fighting separately.
BJP has fielded former minister Madav Lal Singh and AJSU has fielded Lambodar Mahto, who was a state government employee.
The JMM has fielded Babita Devi, wife of Yogendra Mahto, who was disqualified as a legislator after being convicted and awarded a two-year jail term in a case.