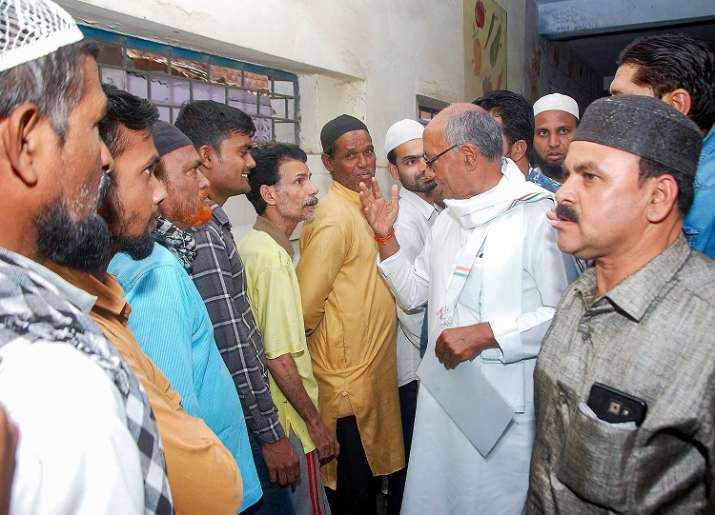 Congress Lok Sabha candidate from Bhopal, Digvijaya Singh was unable to cast his vote on Sunday. He expressed regret over not casting his vote in Rajgarh district of Madhya Pradesh which is 130 km away from Bhopal. 
"Yes I couldn't go to vote to Rajgarh and I regret it. Next time I will register my name in Bhopal," he said to media.
All through the day, he visited various polling stations in Bhopal to track voting, sources said.
Senior Congress leader Digvijay Singh also urged people to vote in large numbers.
Digvijaya Singh has been fielded by the Congress party from the Bhopal Lok Sabha constituency against Malegaon blasts-accused Sadhvi Pragya Singh Thakur.