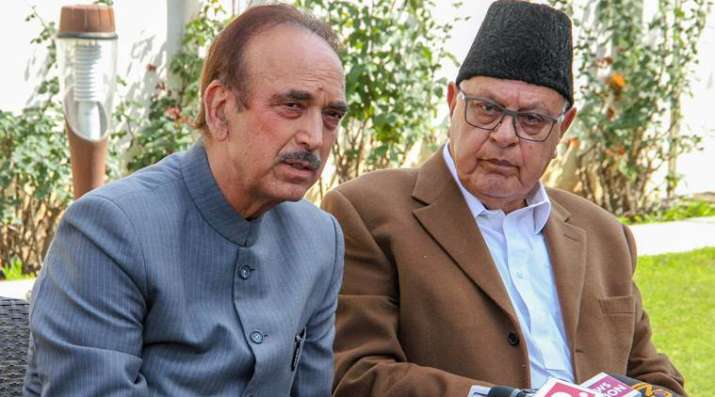 Congress Party and the National Conference will be fighting Lok Sabha elections 2019 together. The  decision was announced after the seat sharing was finalised today in Srinagar. Addressing a press conference in Srinagar on Wednesday morning Farooq Abdullah, the President of the National Conference said that the Congress and NCP have decided to fight the elections together in the state of Jammu and Kashmir.
"Seats of Jammu and Udhampur will be fought by Congress, I will fight the seat of Srinagar and there will be a healthy competition between the two parties in Anantnag, Baramulla and Laddakh," said Abdullah.
The Leader of Opposition in the Rajya Sabha, Ghulam Nabi Azad, who was also present in the press conference laid stress on the need for the secular parties to come on one page.
"A secular India can fight anyone but a communal India where people are divided is vulnerable," said Azad.
He also stressed that over the years in all the opposition party meetings Farooq Abdullah and his son Omar Abdullah have always tried to bring people on the same page.
When asked about Narendra Modi Government, Azad said " when another government comes into power in the center and investigates the actions of this BJP led government, Modi's government will be declared the most corrupt of all Indian governments."
Farooq Abdullah also took on Prime Minister Modi on his 'Dynasty Politics' narrative. "If an actor's son becomes an actor is that wrong? If a son of a politician who has seen politics all his life, sacrificed a lot for politics, joins politics why is that wrong?"
He also praised the former Congress Prime Ministers of India including Indira Gandhi and Rajeev Gandhi.
With less than a month left for elections, the political parties are slowly but surely starting to show their cards.