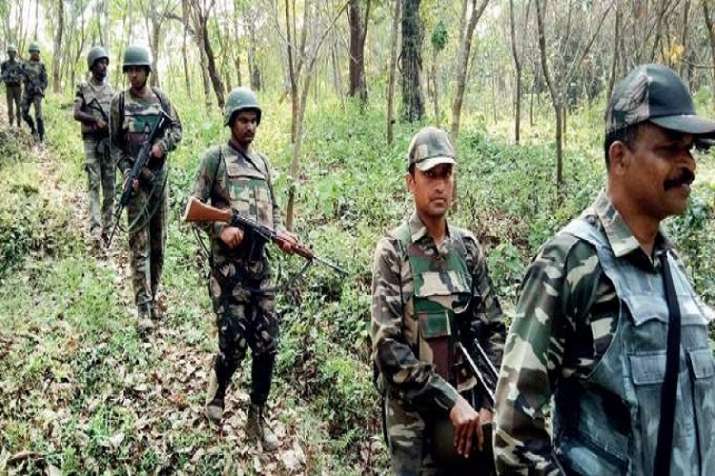 In view of the recent Maoist attacks in Sukma and Bijapur districts, nearly 65,000 troops will be deployed for the first phase of polling for upcoming assembly elections in Chhattisgarh, officials said on Wednesday. The troops will be from various central and state police forces, they added.
Nine security personnel and a DD News cameraman were killed in the attack on Tuesday, which prompted the security officials to direct personnel to 'maintain a very high state of alert till the polls process is completed.'
Contingents from central forces like the CRPF, BSF, ITBP, SSB, CISF and RPF, and a few from state police forces have reached capital Raipur, the officials said.
These will be in position at their designated locations and polling booths by this week, they said.
"About 650 companies of central and state police forces will be deployed for the first phase of polls in the state. The (personnel of) Chhattisgarh Police is in addition to this," a senior official said.
The number of on-ground security personnel has been kept high, considering the threat perception in 18 constituencies that go to polls in the first phase, officials said.
The assembly segments are spread in eight Naxal-affected districts of Bastar, Kanker, Sukma, Bijapur, Dantewada, Narayanpur, Kondagaon and Rajnandgaon, they said.
Central Reserve Police Force (CRPF) units that are already deployed in the Bastar area for regular anti-Naxal operations will add to the strength of these forces, the officials said.
The Union Home Ministry had issued specific directions for the forces being sent to the central Indian state.
The forces should carry their own night vision devices, communication equipment like satellite phones, bullet proof jackets, GPS systems and armoured vehicles as far as possible for safety and other operational requirements" in view of the Naxal threat, the Ministry had said.
Chhattisgarh goes to polls in two phases – on November 12 and November 20.
The counting of votes is slated for December 11.