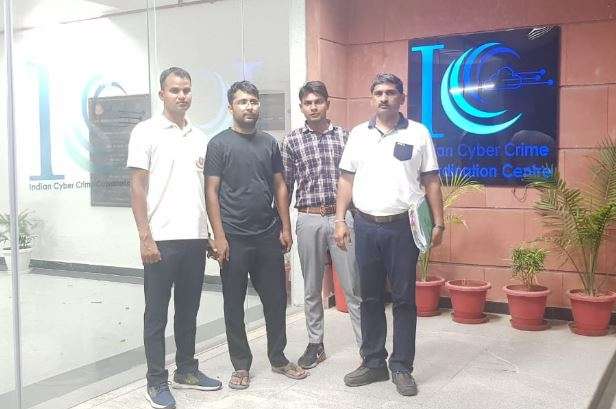 Cyber Crime Unit of Delhi Police has arrested a 23-year-old ex-IIT student for stealing personal data of millions of users by setting up a fake website. The website, which had a logo of Make In India, the flagship scheme of PM Narendra Modi. The website said that free laptops were being distributed post PM Narendra Modi's election victory. It required users to register on the website, thus making their personal data vulnerable.
Personal data of about 15 lakh users was collected in this manner.
The website www.modi-laptop.wishguruji.com was launched by Ramesh Jangid, a 23-year-old post graduate of Indian Institute of Technology (IIT). 
As millions of users were affected, Delhi Police filed a case under IT Act and after investigation zeroed-in on a location in Nagaur, Rajasthan. Jangid is a resident of Nagaur. Cyber Crime Unit nabbed him.
It was revealed in the interrogation that Rakesh Jangid, an IIT post-graduate of 2019 batch, used his talent and knowledge to create the fake website. Although he claimed that he was only trying to attract online traffic on his website, it was soon revealed in interrogation that he was collecting personal data of users with an intention to sell it. To make his website look authentic, he had used Make In India logo along with PM Narendra Modi's image.
Further investigation is underway and the police are trying to ascertain whether there are more individuals involved in this crime.