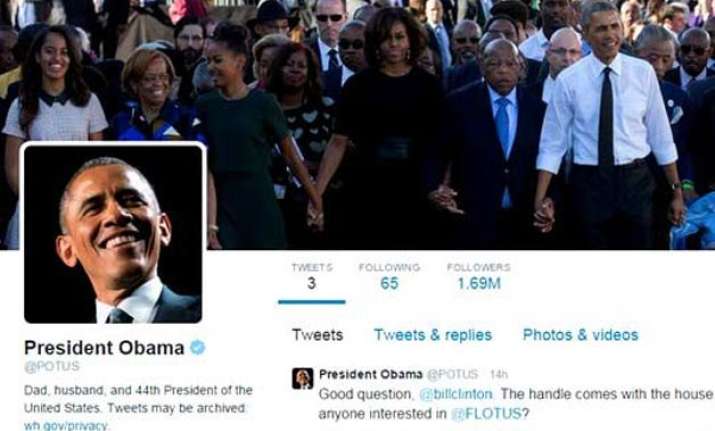 Look, who's here? It's none other than Barack Obama, the 44th President of United States. Nearly after 6 years, Obama finally decided to say hi to all the twitteratis. Mr. President greeted Twitter and his fans with an adorable message.
His description was quite a show too, simple yet striking. It said, "Dad, husband, and 44th President of the United States." Right after his first tweet in the morning, within few hours, more than 1 million became his followers. 
Unlike his existing handle, @BarackObama which was run by his former campaign operation, this new handle, @POTUS handle will be exclusively operated by Mr. President himself. 
That's some amazing news Mr. President! 
Check out his first tweet!