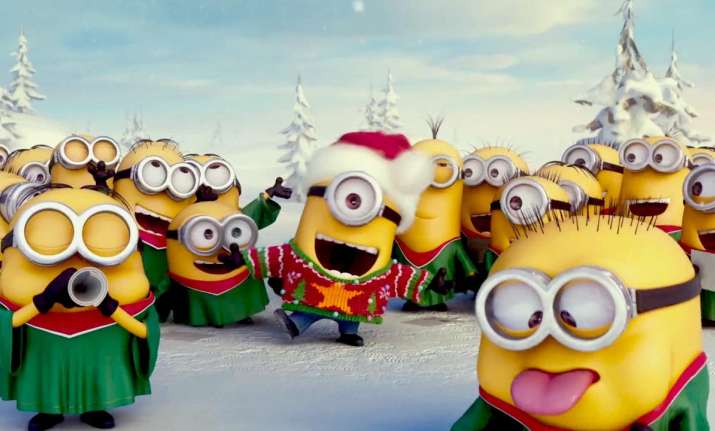 Finally we are just a day away from Christmas. Cakes, cookies, gifts, get-togethers and carols are the main ingredients to set the festive mood right. Christmas is incomplete without carols and how it would be when sung in Bhojpuri. No, we are not kidding! This Bhojpuri version of carol sung by our favourite minions is doing the rounds on internet. Minions singing Jingle Bells is just too cute for words. 
Minions are crazy and similar is the Bhojpuri Jingle Bells. The clip is a redubbed version of the Christmas song released by minions makers. Once you hear this, we bet you'll keep humming 'Jingle Bell-wa, Jingle Bell-wa, Jingle Bell-wa baajela'.
Check out the amusing video here:
Christmas marks the birth of Jesus Christ and is observed worldwide on 25th December. People on this day visit church to offer prayers, decorate Christmas trees and gorge on cakes, sweets, etc. Kids are specially excited for Christmas as they get many gifts especially from Santa Claus. The old man with long white beard is loved by children across the globe. He has defeated cultural and geographical boundaries.
Wish you Merry Christmas!