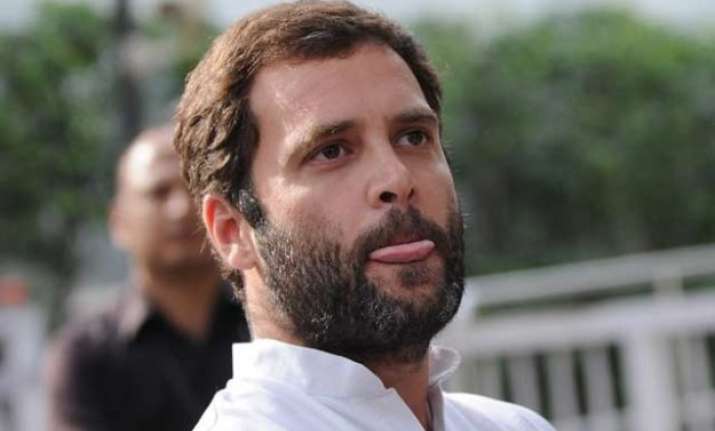 Ever since the news of Congress VP Rahul Gandhi going on 'leave' has circulated in media, the Gandhi scion has become the hot topic on social media.
Apart from opposition leaders targeting the party saying 'country has already sent the Congress on a long leave', Mr. Gandhi has been on the target of Twitteratis, who are proactively bashing him since yesterdat morning with hashtag #WhereIsRahul, #RahulOnLeave and many more.
The topic is currently trending on number five on the twitter, with jokes, funny pictures continously pouring in from different parts of the country.
While media houses are debating over his sudden leave plan just before the important budget session of Lok Sabha, Rahul Gandhi must be busy enjoying his vacations in Bangkok.
As per reports he left for Bangkok February 17  at 3:30 am via Thai Airways.
Though, Cong spokespersons tried to defended him saying, "He has taken has taken a few weeks' leave from the Congress party to "reflect upon recent events and the future course of the party."

But, certainty this argument is not entertained by the people of India, who are even questioning if he was working in the first place or not?
However, it is a much needed break for the Congress scion who has been the witness of serious back to back debacle in both Lok Sabha Elections (44 seats) and Delhi Assembly Elections, where Cong ruled for 15 years till 2013 but got decimated in 2015.
Here are some tweets:
1.    Mauka Mauka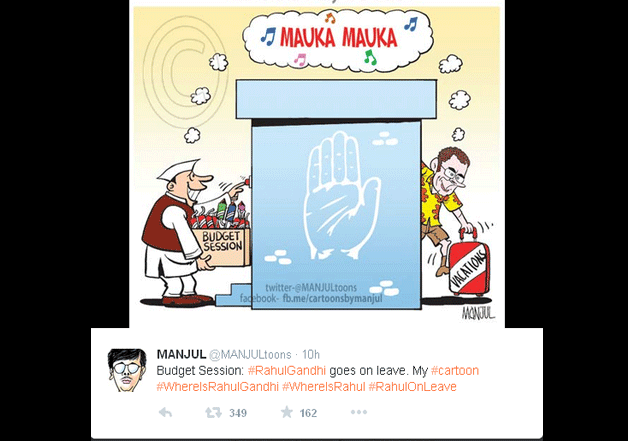 2.    Empowering Women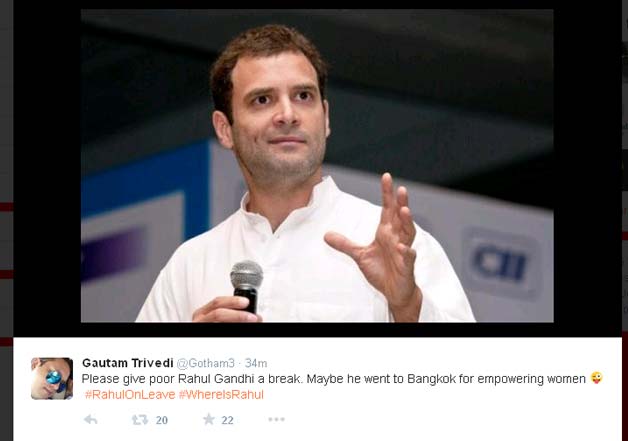 3.    Vactaion Plan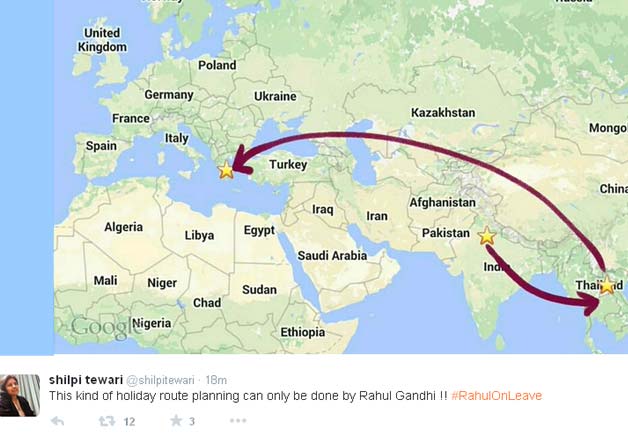 4.    Batman

5.    Bunking Budget
6.  Miss you Cards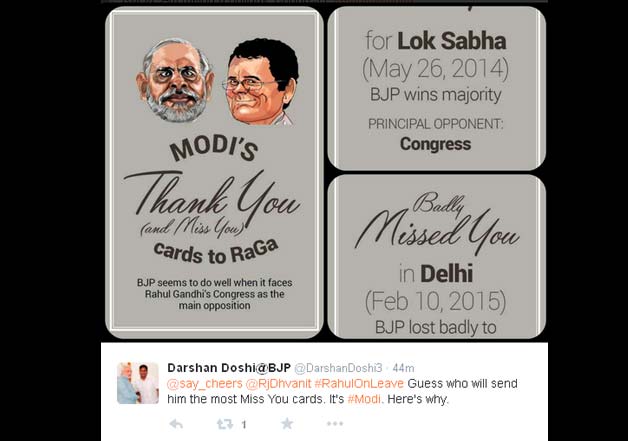 7. Out of Office

With inputs from Twitter