Follow us on A temple in name of PM Narendra Modi in India is not shocking, but the fact that it took so much time for it to come up is more surprising to us.
PM Narendra Modi woke up with utter appalling news, about a temple in Rajkot being dedicated to him!
So, clearly he urged all his followers and well-wishers to not practice such measures saying, "Have seen the news about a temple being built in my name. I was appalled. This is shocking & against India's great tradition."
But does this even qualify to be shocking news for India? For Indians it's more about worshipping that matters and not who they worship! Just admit it, it really does.
For a country like India, with over 33 crore Gods and multiple temples dedicated to them, its almost next to impossible to keep a registered number of them all.
And going forward with how Indian fans worship their idols be it from cinema, politics, or sports, it won't be a surprise if a temple is dedicated to their name.
Give and take a few, there might be roughly around a 100 temples where humans with great legacy are often worshipped; while some of these temples are built out of respect, others are built up to show prowess!
Take a look at some of the following temples dedicated or under construction for the love of their idols: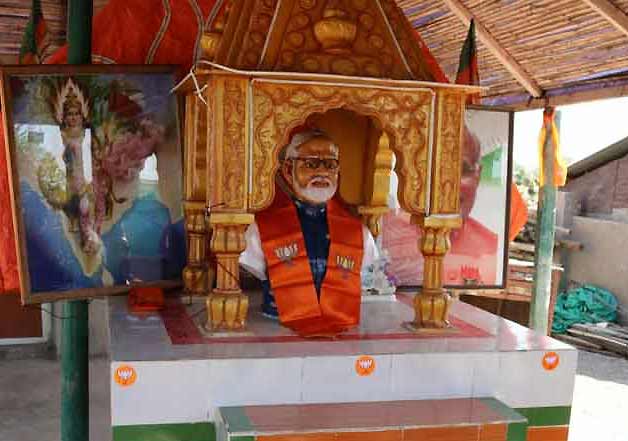 A temple dedicated to Indian PM Narendra Modi has been built in his home state Gujarat; Rajkot to be precise.
It took around 2 years, and donations from his supporters & followers to build the temple, which was scheduled to be inaugrated on Sunday.
Amitabh Bachchan temple -  South Kolkata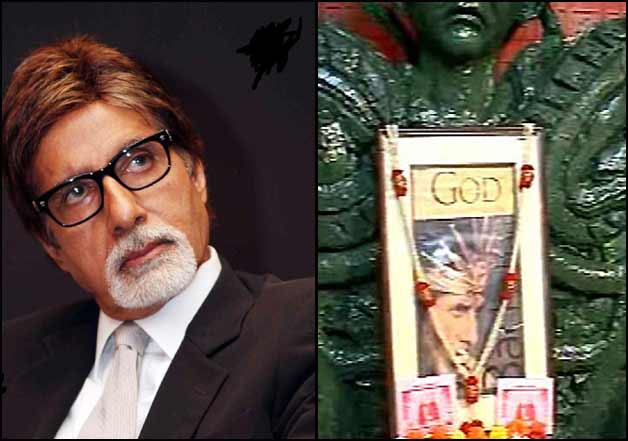 In South Kolkata is a temple, which is deeply devoted to megastar of Bollywood Amitabh Bachchan. There is a especially carved out chair (from movie 'Aks') on which is kept a photo of Big B, and his shoes.
On daily basis, the head priest recites the well-written 'Amitabh Chalisa' amid his ardent fans and worshippers.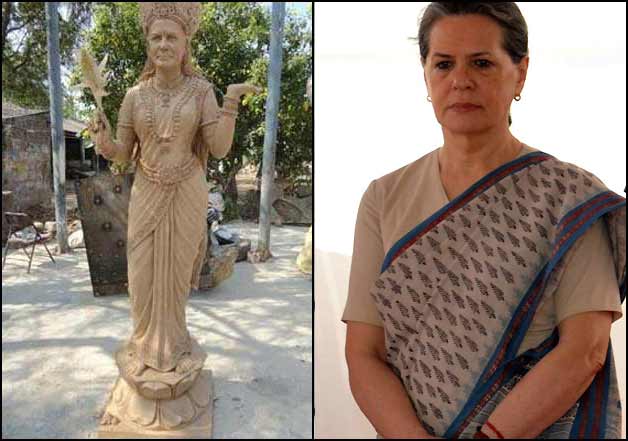 Congress legislator from AP Shankar Rao,  took forward his devotion for UPA president Sonia Gandhi, by building a statue dedicated to her as 'Telangana Talli', Telangana Mother.
The statue has been planned to be kept inside a temple, that would be built by Shankar Rao.
Mayawati temple - Jhansi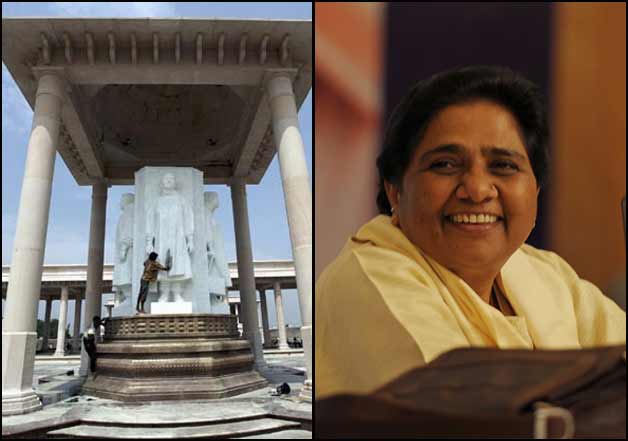 In addition to the countless, white statues built up in honor of former UP Chief Minister Mayawati (on her orders, of course!) there is temple which has been proposed to be built.
The temple has been decicded to be put up in Bundelkhand, somwhere in Natpura village of Mahoba district.
MGR temple - Chennai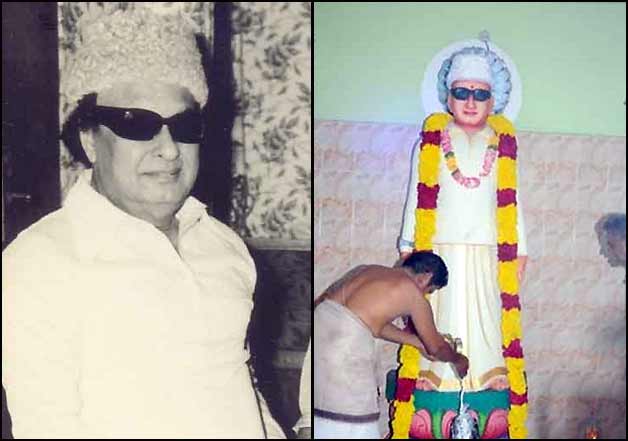 Tamil actor, director and former CM of Tamil Nadu, Late Maruthur Gopalan Ramachandran has a temple dedicated to him in Thirunindravoor, Chennai.
A couple who had been an ardent of the late actor MGR built up this temple in memory of him.