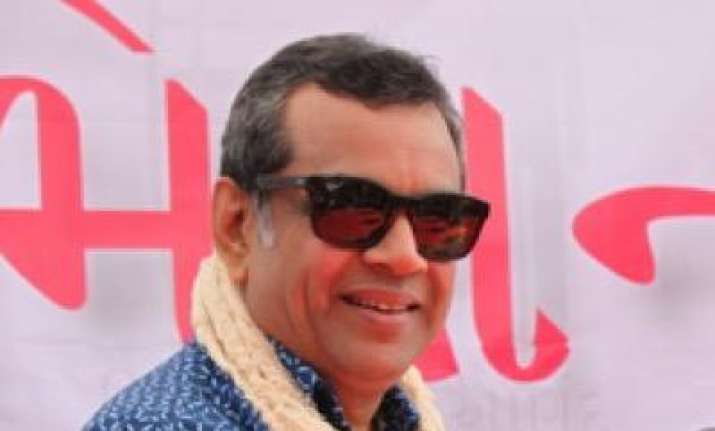 New Delhi: Actor and BJP Lok Sabha member Paresh Rawal kicked up a storm on social media when he tweeted that the army in Jammu and Kashmir should be using author and activist Arundhati Roy rather than local "stone pelters" as a human shield. 
There is no mention of the reason behind the sudden outrage. Rawal's tweet was in reference to the incident where 26-year-old Farooq Ahmad Dar was tied to an army jeep during the Srinagar by-elections as a 'human shield against stone pelters'. This had created a lot of controversy and the incident was severely criticised. 
This is the video, Rawal was referring to.
Here's the video as well. A warning can be heard saying stone pelters will meet this fate. This requires an urgent inquiry & follow up NOW!! pic.twitter.com/qj1rnCVazn

— Omar Abdullah (@OmarAbdullah) April 14, 2017
Launching a scathing attack, Paresh Rawal targeted journalist Sagarika Ghose saying similar treatment should also be meted out to the senior journalist.
We have a wide variety of choices ! https://t.co/rpciWyhLha

— Paresh Rawal (@SirPareshRawal) May 21, 2017
Sagarika Ghose responded in sarcasm. 
Wonderful sir, too good. You really are a model parliamentarian https://t.co/rPjPWRYC3Q

— Sagarika Ghose (@sagarikaghose) May 22, 2017
Arundhati Roy is a writer who shot to fame in 1997 when her novel The God of Small Things won the Man Booker Prize for Fiction. Roy is also a an activist who raises her voice for several human rights issues.