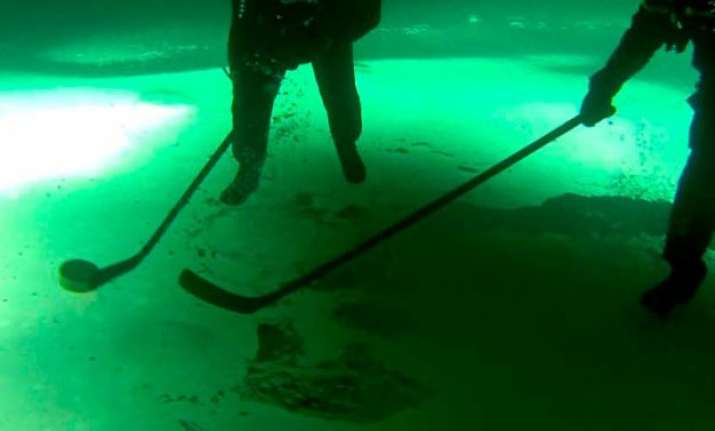 If you thought underwater diving was a tough act, then you might want to watch this video.
A team of divers from Siberia did the most unthinkable thing underwater - they ventured deep under the lake to play ice hockey!
These men staged one of the most innovative hockey tournaments ever when they took their pucks and sticks into a lake to play upside down on the ice, near Temirtau village, Kemerovo region.
Well-tucked in their scuba gear and hovering upside-down below the frozen surface, they dared to play this extreme sport.
This is being touted as the first ever underwater ice hockey matches.
Watch video by Ruptly TV: