Follow us on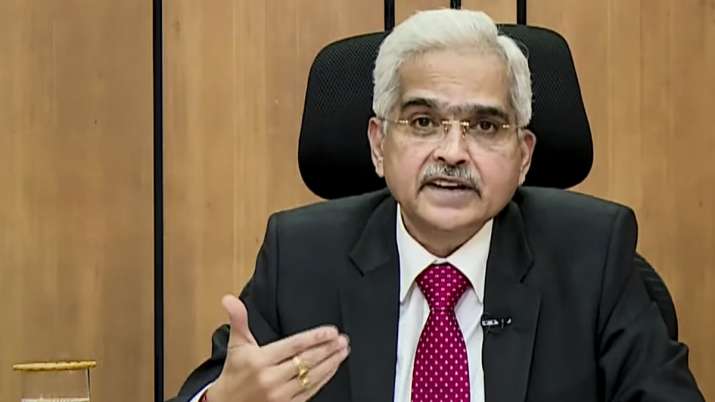 The Reserve Bank of India (RBI) has retained the key lending rates as well as maintained the accommodative stance to support growth at its third bi-monthly monetary policy on Friday. The repo rate stands at 4 per cent and reverse repo rate at 3.35 per cent. 
"Reserve Bank of India keeps repo rate unchanged at 4 per cent, maintains accommodative stance; reverse repo rate remains unchanged at 3.35 per cent," he said.
"The Monetary Policy stance remains accommodative as long as necessary to revive and sustain growth and mitigate the impact of COVID19 pandemic while ensuring inflation remains within the target," he said.
Governor Das said that the RBI has taken over 100 measures since the onset of the COVID-19 pandemic. 
On inflation, he said that the trajectory is turning more favourable than anticipated and that economic activity is slowly picking up. 
The six-member Monetary Policy Committee (MPC) has retained the GDP growth target at 9.5 per cent in FY22, the RBI Governor said.
Rajiv Sabharwal, MD & CEO, Tata Capital, said, "RBI maintains rate status quo and continues with the accommodative policy stance. This reflects RBI's resolve to walk the tightrope required in achieving balance between durable growth and emerging inflation dynamics at this juncture. The economy is headed towards a broad based recovery path and is emerging stronger from the second wave of the pandemic."
Das in the previous MPC meeting in August as well decided to keep the repo rate unchanged and continue with the accommodative stance as long as necessary to support growth. Since March 2020, RBI has slashed repo rates to a record low of 4 per cent through two rate cuts of 75 bps in March 2020 and 40 bps in May 2020.
This is the eighth consecutive times that the RBI has maintained the status quo in policy rates. The central bank had last revised the policy rate on May 22, 2020, in an off-policy cycle to perk up demand by cutting the interest rate to a historic low.
The Centre has asked the RBI to ensure that the retail inflation based on the Consumer Price Index remains at 4 per cent with a margin of 2 per cent on either side. 
READ MORE: Sensex reclaims 60,000-mark, Nifty tops 17,900 after RBI keeps key rates unchanged