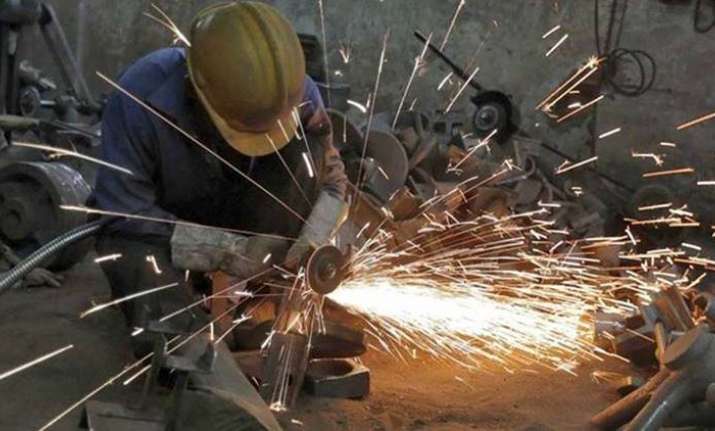 The business conditions of India's manufacturing sector improved in February, but at a slower pace than the rise recorded in January, a key economic data point showed on Wednesday.
Consequently, the Nikkei India Manufacturing Purchasing Managers' Index (PMI), a composite indicator of manufacturing performance came in at 52.1 from 52.4 in January 2018.
An index reading of above 50 indicates an overall increase in economic activity and below 50 an overall decrease.
Commenting on the Indian manufacturing PMI survey data, Aashna Dodhia, Economist at IHS Markit and author of the report, said: "It was promising to see that India's manufacturing sector remained in growth territory, as the impact of July's Goods and Services Tax continues to dissipate." 
"The expansion was primarily driven by a marked rise in manufacturing production, whilst there were reports of improved underlying demand, with domestic and external sources driving new business gains."