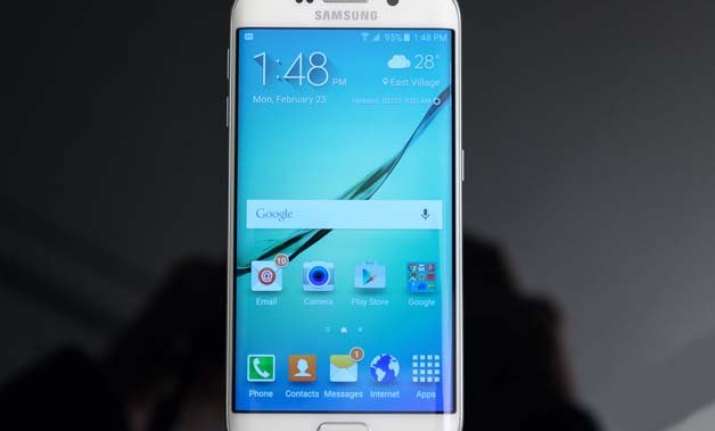 New Delhi: The Mobile World Congress is one of the biggest events in the mobile industry where the handset makers and other tech firms exhibit their newest products and ideas.
Here are five of the biggest announcements out of the show:
 
Samsung Galaxy S6
After countless leaks and endless teasers, Samsung has officially announced the Galaxy S6 and S6 Edge smartphones. Both these devices completely reboot Samsung's top-end Galaxy range as they come with an all-new design that look and feel significantly different than the older Galaxy devices. While the S6 has a flat display, metal frame, and glass front and back panels, the S6 Edge, has everything offered in the S6 besides a curve to the sides of its front and rear glass, giving it a distinctive character.
The Galaxy S6 phones offer an octacore Samsung Exynos processor (for the international version, Samsung would not confirm what processor the US models will use); 5.1-inch QHD Super AMOLED displays; 3GB of RAM; 32, 64, or 128GB of internal storage; 16-megapixel cameras with optical image stabilization; a new fingerprint sensor in the home button that no longer requires a swipe; integrated support for both Qi and PMA wireless charging; an infrared heart-rate monitor that Samsung says also helps the camera obtain accurate white balance; and fast USB charging and integrated support for Samsung Pay, which uses either NFC or MFT (LoopPay) technology for transactions. The device is fueled by a 2550mAh battery.
The handset runs Android 5.0 Lollipop and the company says there are 40 per cent fewer features in the Galaxy S6 than the S5. The flat S6 will be available in white black, gold, and blue, while the S6 Edge can be hand in white, black, gold, and green.