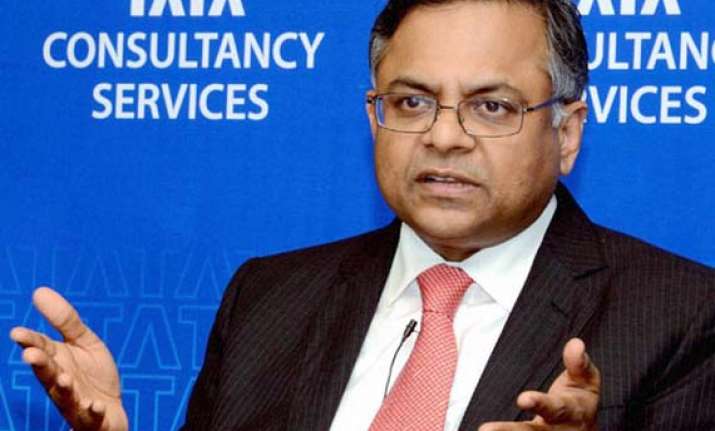 Mumbai, July 19: The country's largest software exporter Tata Consultancy Services reported consolidated net profit of Rs 3,831 crore for the June quarter, up 15.5 per cent from Rs 3,318 crore in the same period last year.
The company's total revenue, under Indian IFRS accounting standards, rose 21 per cent to Rs 17,987 crore from Rs 14,869 crore in the corresponding period last fiscal.
The company, in a regulatory filing, said operating margin stood at 26.9 per cent while volume grew 6.10 per cent during the reporting quarter.
Commenting on the performance, managing director and chief executive N Chandrasekaran said, "We have delivered another solid quarter, driven by the highest volume growth in the past seven quarters. It has been an all-round performance with strong revenue growth across markets led by the US.
"Our investments in Europe continue to gain strong traction with customers and helped us deliver industry-leading growth this quarter."
He further said the company added two $100 million plus clients during the reporting period.
The company's gross employee addition was 10,611, while the overall employee utilisation rates stood at 82.7 per cent and the attrition rate for IT arm stood at 9.55 per cent, which at the BPO arm was higher 15.77 per cent.
Chief financial officer Rajesh Gopinathan said, "the current environment demands an agile operating model that can capture diverse growth opportunities. We continue to execute to plan and invest for growth, while maintaining stability in our margin profile."