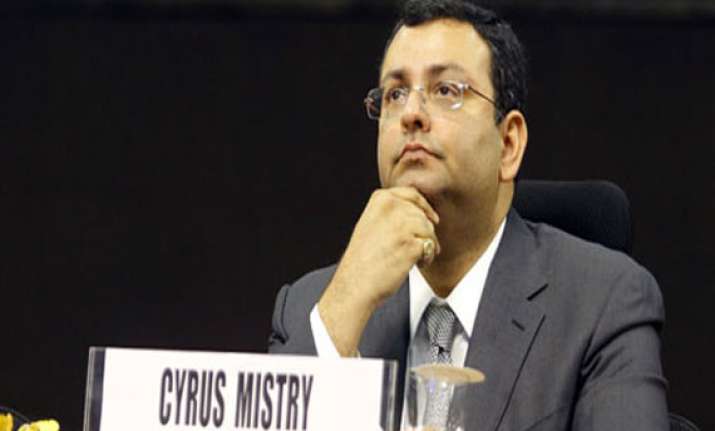 Amritsar: Describing Punjab government's development initiatives as "business like", Tata Group Chairman today assured large-scale investments in the infrastructure projects in the state.
Addressing a meeting in the presence of Chief Minister Parkash Singh Badal here, Mistry said in his view "the government was not only the warmest and most spontaneous but also extremely serious and business like in its approach," according to a state government release.
The Tata group delegation headed by Mistry held discussions with Badal and Deputy Chief Minister Sukhbir Singh, assuring them of investments by the salt-to-software conglomerate.
The Chief Minister also announced constituting of a high-level committee under Chief Secretary for holding discussion with Tatas to firm up investment proposals.
Impressing upon Tata Group to invest in Punjab, Badal assured Mistry that the state government would act fast on development of projects.
"For this, we have already set in motion governance reforms, aimed at cutting red tape and ensuring efficiency, transparency and accountability in decision making," Badal said.
The Group showed a strong inclination to join and supplement the efforts of state government in taking it to the next level of development in education, health infrastructure and e-governance, including online citizen delivery system, it said.
Mistry said: "The group would make massive investments in infrastructure projects to be conceived by the state government in the coming times."
He said the company was also working on a number of housing projects in Chandigarh, Mohali and Ludhiana to provide world-class housing facilities for the people.
Mistry informed the CM and the Deputy CM that Tata Group was coming up with a number of projects in hotel industry in cities like Amritsar, Ludhiana, Jalandhar and Mohali.
The Chairman of Tata Group said the company was also working on a project regarding the optimum utilisation of solar energy by installing rooftop solar projects over the government buildings.
Likewise, proposal to produce solar energy by utilising land around water canals was also in pipeline.
Mistry said the group was also working on a project to utilise the municipal waste to produce energy in the cities.
The Chairman spoke about large-scale projects with huge employment potential for local youth, saying that his group believed in training and employing local youth.
Notably, today's visit of Cyrus Mistry was the second one to Punjab and his third meeting with Punjab CM in less than six months.
Besides Cyrus Mistry, Tata Group delegation comprised
Tata Realty & Infrastructure MD Sanjay Ubale, members GEC Tata Madhu Kanan and Nirmalya Kumar, Tata Housing Head Shashi Kumar, Head Government TSUs Tanmay Charvarthy, Tata Skills Chairman HN Srinivas, the release said.
Earlier, in the month of July this year, representatives of nine Tata Group companies held talks with Punjab government while "promising to make massive investment in the state."
The RBI had already declared Punjab as one of the three best investment destinations in the country, Badal said adding that the state had the "most congenial" industrial relations, business climate and there is an atmosphere of complete peace and communal harmony in the state.
Punjab asked the delegation to collaborate with state government in the field of renewable energy, hotel industry, online citizen service delivery portal, model townships, bus rapid transport system as also E-learning for school education.
Punjab government officials also said that the state government had recently approved a liberal package of incentives for attracting new investments into the state.
The Chief Minister said for the first time, a unique policy of VAT and CST retention has been allowed. In addition to electricity duty incentive, stamp duty incentive and property tax incentive were also available.
Deputy Chief Minister Sukhbir Singh Badal state said the Tata Group must support the state government in effectively delivering civic services to people, besides solving the problems like disposal of waste water, solid waste management and others which were causes of major concern for the civic bodies.
The Deputy Chief Minister also solicited the support of Tata Group for developing cities of Punjab as model cities equipped with the world-class civic amenities.
He said that a new hotel policy to encourage investment in the hospitality sector was already on cards, adding that it would further encourage the prospects of this industry in the state.