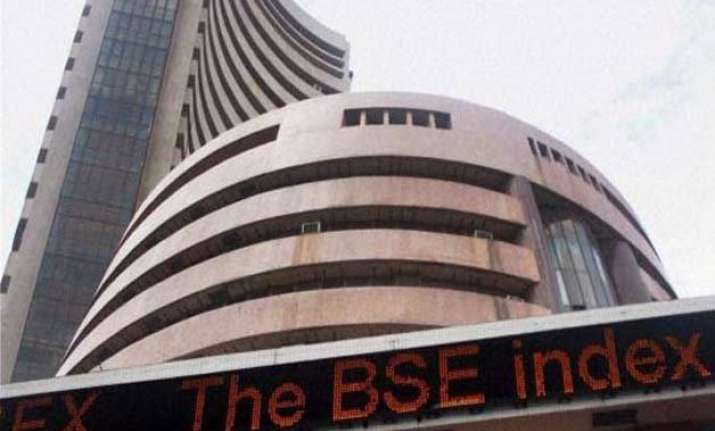 Mumbai: A day after it lost over 300 points, a benchmark index of the Indian equities markets, the 30-scrip Sensitive Index (Sensex), was trading in the red during the afternoon session on Tuesday.
It was trading down 83 points or 0.30 percent.

The wider 50-scrip Nifty of the National Stock Exchange (NSE) was also trading in the negative zone. It was down 23 points or 0.27 percent at 8,347.25 points.

The Sensex of the S&P Bombay Stock Exchange (BSE), which opened at 27,633.66 points, was trading at 27,561.14 points (at 12.30 p.m.), down 82.74 points or 0.30 percent from the previous day's close at 27,643.88 points.

The Sensex touched a high of 27,675.94 points and a low of 27,543.24 points in the intra-day trade so far.

On Monday, the Sensex closed over 300 points or 1.00 percent down due to some poor corporate results and indications of a sooner-than-anticipated hike in the US interest rates.

The Nifty also closed the day's trade in the red. It was down 89 points or 1.05 percent at 8,370.25 points.

The main concern for the markets was the uneven corporate results for the fourth quarter for the last fiscal, as also some remarks by the US Fed that the rate hike could come earlier than what the markets had discounted for.

Sector-wise, healthcare, capital goods, oil and gas, consumer durables and fast moving consumer goods (FMCG) came under selling pressure. However, automobile and technology, entertainment and media (TECK) stocks gained.

The S&P BSE healthcare index dived by 101.72 points, capital goods index receded by 89.12 points, oil and gas index declined by 78.27 points, consumer durables index fell by 43.83 points and FMCG index was down 38.41 points.

However, automobile index was higher by 11.05 points and TECK index was up 4.27 points.