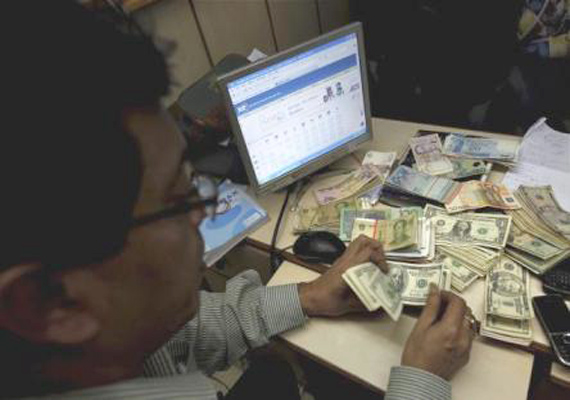 Mumbai, Feb 23: The rupee today closed the day flat at 49.19/20 as late dollar selling by exporters and some corporates helped the local currency recover early losses.

Forex dealers said signs of increased capital inflows supported the rupee sentiment.

At the Interbank Foreign Exchange (Forex) market, the domestic currency commenced lower at 49.31/32 a dollar and fell further to hit a low of 49.35 on dollar demand from importers, mainly oil refiners, to meet their month-end requirements.

Dealers said dollar selling emerged later on expectations of a further fall in dollar value overseas. The domestic currency finally ended the day at 49.19/20, up a mere three paise from its last close.

Meanwhile, the BSE benchmark Sensex fell by 67 points at 18,078.50.

The dollar index was down by 0.35 per cent against a basket of currencies in Europe.

Alpari Financial Services (India) CEO Pramit Brahmbhatt said, "Rupee traded upwards against the greenback taking cues from strengthening of Euro and buying of FIIs into the equities. The dollar demand from oil importers capped the rupee's gain. Equity market also closed down by 0.40 per cent which further dented the rupee's performance."

The rupee premium for the forward dollar fell back on fresh receivings by exporters.

The benchmark six-month forward dollar premium payable in July finished weak at 154-156 paise from Wednesday's close of 160-162 paise while far-forward contracts maturing in January dropped to 287-289 paise from 296-298 paise previously.

The RBI has fixed the reference rate for the US dollar at 49.2450 and for euro at 65.2903.

The rupee held stable at its overnight closing level of Rs 77.30/32 against the pound sterling, while remained weak against the euro to end at Rs 65.42/44 from Rs 65.13/15.

It, however, turned negative against the Japanese to settle at Rs 61.40/45 per 100 yen from last close of Rs 61.33/35.