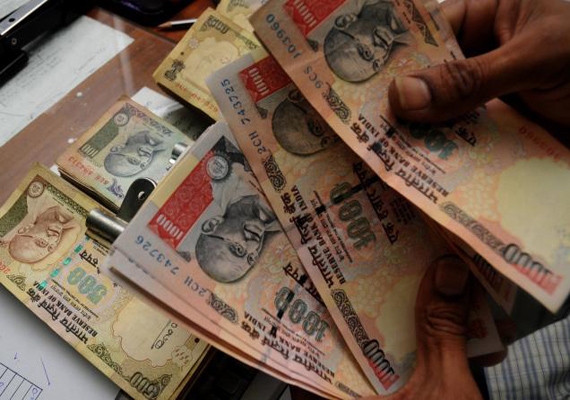 Mumbai, Feb 21: The rupee pared all its initial gains and closed three paise lower at 49.30/31 against the American currency on heavy dollar demand from importers and some corporates.

Firming capital market and increased foreign fund inflows amid a weak dollar overseas restricted rupee's fall to a major extent, forex traders said.

At the Interbank Foreign Exchange (Forex) market, the rupee opened strong at 49.10/11 a dollar and immediately touched more than a week's high of 49.05 on the back of strong rally in local stocks amid hefty capital inflows.

However, the domestic unit fell back sharply to a low of 49.32 a dollar on heavy dollar demand from importers, mainly oil refiners, before concluding at 49.30/31.

Meanwhile, the BSE Benchmark Sensex closed at 7-month high of 18,428.61, up 139 points.

FIIs pumped in USD 120.80 million on February 17, taking the total investment to over USD 2.9 billion in February so far. In equity and debt market, they have injected over a total USD 8.1 billion in 2012 till February 17.

The dollar index was trading down by about 0.1 per cent against a basket of currencies today.

The rupee premium for the forward dollar ended steady to better on stray paying pressure from banks and corporates.

The benchmark six-month forward dollar premium payable in July finished at its previous closing level of 159-161 paise while far-forward contracts maturing in January ended further higher at 293-295 paise from 289-1/2-291-1/2 paise.

The RBI has fixed the reference rate for the US dollar at 49.0835 and for euro at 65.1705.

The rupee recovered against the pound sterling to end at Rs 77.89/91 from last Friday's close of Rs 77.97/99 while improved further against the Japanese yen to Rs 62.88/90 per 100 yen from Rs 62.31/33.

However, it reacted downwards against the euro to Rs 65.12/14 from last close of Rs 64.67/69.