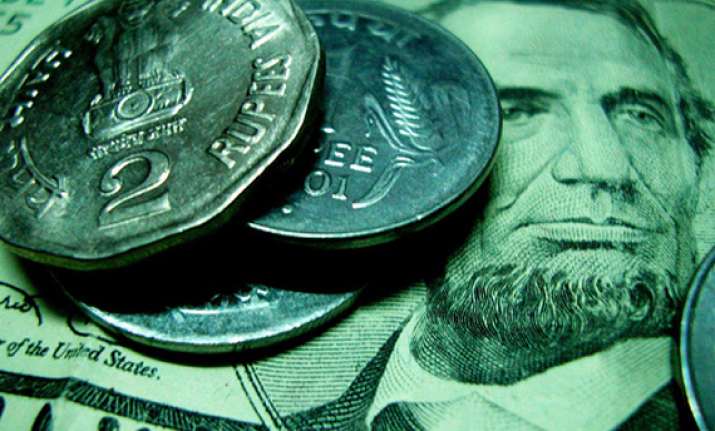 Mumbai, Jun 26: A day after swinging wildly following RBI's steps to shore up the rupee, the currency today ended flat against the dollar amid alternate bouts of buying and selling of the US currency.
At the Interbank Foreign Exchange (Forex) market, rupee resumed higher at 56.90 from the overnight close of 57.01.  Soon, the rupee touched a high of 56.83 on dollar selling by exporters amid weakness in the US currency abroad.
  Investors hoped for some strong measures in the upcoming EU summit to ease the region's debt crisis but the optimism waned as the day progressed. The euro was mostly flat against the dollar at USD 1.25 after falling to USD 1.2471 yesterday, its lowest since June 12.
The intra-day appreciation in the rupee was short-lived as sustained month-end dollar demand from importers, mainly oil refiners, emerged weighing down rupee, forex dealers said. 
The rupee then fell back to a low of 57.20 before recovering some ground to close at 57.02, down (rpt) down just one paisa over its previous closing. FIIs bought Indian stocks worth a meagre Rs 13.03 crore, providing little support to rupee.
Yesterday, after RBI hiked FII limit in government bonds to USD 20 billion, while allowing up to USD 10 bilion from overseas borrowings by India Inc, the rupee witnessed huge fluctuations swinging between 56.38 and 57-levels. 
"In contrast, today was a lacklustre show. As there was no visible trigger for the currency to pull back, rupee was range bound. However, there were some talks of RBI intervention when rupee was approaching the day's low point," Hemal Doshi, currency strategist, Geojit Comtrade said. 
Going ahead, rupee is likely to trade in 56.50-57.50 range versus the dollar in the near-term, he added.  Meanwhile, the Indian stock market benchmark BSE Sensex today closed up by 24.42 points.