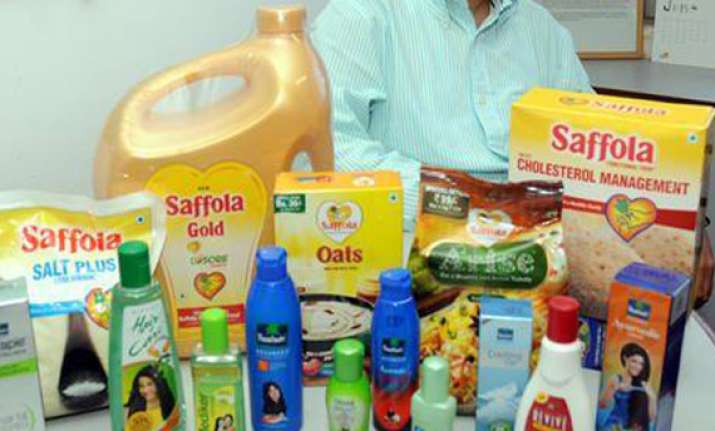 Mumbai, Feb 15: Domestic FMCG giant Marico today acquired Paras brand of personal care products from its current owner Reckitt Benckiser, a UK-based consumer goods major that had last year only acquired this portfolio.

While the financial details of the latest transaction were not disclosed, Reckitt in April 2011 had paid Rs 3,260 crore for acquisition of home-grown Paras Pharmaceuticals.

Reckitt had acquired both pharmaceuticals and personal care products of Paras, but has now decided to sell Paras Personal Care business to Marico.

The transaction is expected to conclude by the end of the second quarter of 2012, Reckitt said.

As part of Ahmedabad-based Paras' acquisition, Reckitt had acquired brands like Moov pain relief ointment, Krack heel care lotion, and D'Cold, as also personal care brands such as Set Wet and Zatak, and hair lotion brand Livon.

Reckitt's own brands include Dettol soaps and liquid, Strepsil throat lozenges, Mortein pest control aerosol sprays, Lizol floor cleaner, Vanish stain remover, and Harpic toilet cleaner.

Marico is known for brands like Parachute coconut oil, Kaya skincare service, Saffola brands of oats and wheat flour, among others.

"We are not in a position to comment on the deal size at this point," Marico's consumer products business chief executive, Saugata Gupta, told PTI.

On the time for completion of the deal as well as the funding, he said the deal is likely to be sealed in a couple of months, and will be funded through internal accruals, debt and equity.

"It fast forwards our journey towards creating a portfolio for the future with a significant presence in the male grooming and post wash hair care segments," Gupta said.
About the rationale behind selling an acquired brand in such a short time, Reckitt Benckiser India chairman and managing director Chander Mohan Sethi said the decision is in line with the parent company's global strategy of focusing on healthcare and personal hygiene brands.

"This is perfectly in line with our recently unveiled global strategy of focusing on our healthcare and personal hygiene businesses. We continue to believe that we can deliver to our customers here value-added products from our own OTC drug brands," Sethi told PTI from his Gurgaon headquarters.

"The transaction envisages transfer of all key assets including intellectual property rights, supply agreements and third party manufacturing agreements (Paras personal care business) for an undisclosed consideration," Marico said.