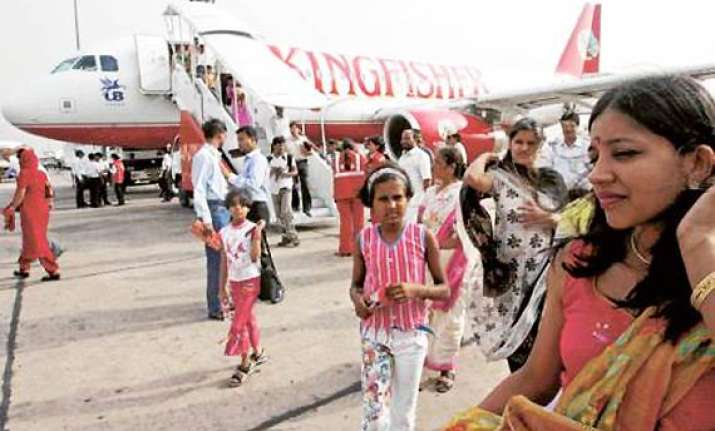 New Delhi, Dec 8: Kingfisher pilots have of late been publicly announcing inside the plane that they have not been paid salaries for the last two months, passengers say. 

A TV journalist Indraneil Basu, who flew from New Delhi to Mumbai on Kingfisher flight IT 338, says a bumpy landing was made worse by the Captain's announcement. "He apologized and said, ' We haven't got our salaries because our airline can't pay taxes. This is our form of a silent protest."

Economic Times reports, some Kingfisher pilots who have not been paid for two months took the unusual step of airing their grievances over the aircraft announcement system on flights out of Delhi on Wednesday.

The article says that pilots told passengers, "It is their sense of duty towards the guest that is making them fly despite not being paid salaries for the past two months."

Kingfisher Airlines is presently facing an unprecedented crisis due to mounting debts.