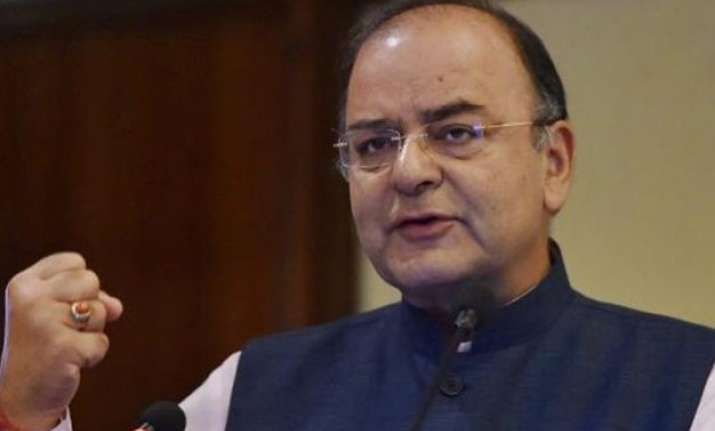 Committing to effectively deal with the black money menace, Finance Minister Arun Jaitley today said the government has initiated prosecution against 121 offender and proposes to push for new law in the Lok Sabha next week to unearth funds stashed abroad.
In a stern warning to offenders, he said it would not be possible for anyone to hide unaccounted wealth as the international community is planning to put in place a mechanism for automatic exchange of information by 2017.
"Next week, I intend to take up before Parliament the law with regard to taxation of undisclosed assets and incomes abroad," Jaitley said at the 'Enforcement Day' function organised by the Directorate of Enforcement.
The government in March introduced 'The Undisclosed Foreign Income and Assets (Imposition of Tax) Bill, 2015′ which provides for heavy penalty and stiff punishment of up to 10 years for stashing unaccounted funds abroad.
There will also be a window to help persons having such funds abroad to come clean by paying tax and penalty.
Arun Jaitley said the government has been taken steps to unearth black money stashed abroad.
"There are large number of cases…prosecutions against those offenders have been filed in last few months. The assessment of hundreds of those cases have been completed. 121 prosecutions have been filed by tax Department against them," he said.
With the international community including G-20 leaders taking various initiatives, it would become difficult for people to hide wealth within couple of years, he added.
Jaitley said India is foremost among a large number of countries that are taking interest in the G-20 initiative on automatic transmission of information with regard to monetary transaction.
"By 2017, the target is that all transactions would become transparent. Each country would go out of way to cooperate with us… By 2017, we are going to make it extremely risky for anybody to have unlawful assets or unlawful transaction of money," he added.
Initiatives being taken by the government to boost investments and introduce tax reforms will lead to 9-10 per cent economic growth in the coming years, Arun Jaitley said.
"The cumulative impact of these (initiatives), I believe, will increase our capacity to grow is more than 9 per cent, it is 10 per cent," he said in an interview to Doordarshan.
Significant work is being done in the infrastructure as well as agriculture sectors and the government is making special efforts to tackle farmers issues, particularly irrigation, he added.
Jaitley said the government has created transparent environment and has given up discretionary powers to dole out incentives to corporates.
"We do not hear the word corruption in this government. If you have spectrum, coal, mine reserves auction them… The money that comes from auctioning of coal and mines they go to the states from where the reserves were generated," he said.
Indian economy is expected to grow at 8-8.5 per cent in the current fiscal, up from 7.4 per cent estimated in previous financial year.
On Goods and Services Tax, Jaitley said: "GST we are trying to bring."
According to estimates, the implementation of GST – the indirect taxes reform – will add 1-2 per cent to India's GDP.
Touted as the biggest reform in indirect taxation, GST will subsume central excise, state VAT, entertainment tax, octroi, entry tax, luxury tax and purchase tax on goods and services to ensure seamless transfer of goods and services.
The bill on GST was introduced in the Lok Sabha in December.