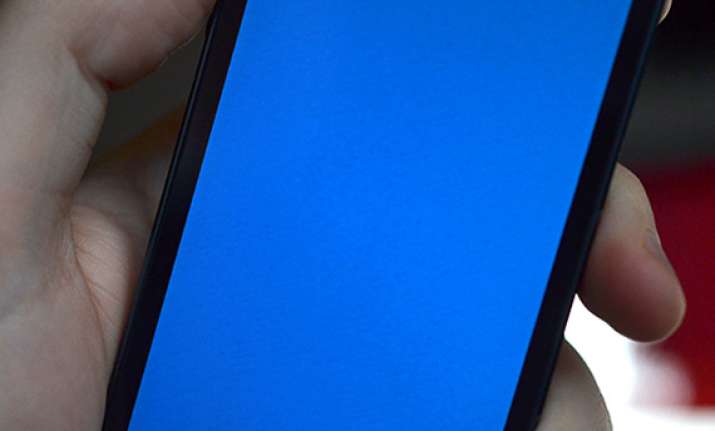 New Delhi: Lots of iPhone 5S users are complaining that their phone's screen keeps turning solid blue and then restarts – a glitch popularly called as the Blue Screen Of Death (BSOD). The error had already plagued some old Window PCs.
The blue screen reboots appear to be iPhone 5S specific and are largely occurring with Apple's own iWork apps that come free with all new iOS devices. It appears that the glitch occurs largely when people do multitasking between apps. In addition, iPhone 5S are also reporting random reboots.
Apple Support communities and MacRumors forums are flooded with users reporting this 'BSOD' issue that reboots their devices. The length of 'BSOD' is for only few seconds before the screen goes black, and the Apple logo appears, signalling a reboot.
Apple has released iOS 7.0.2 to primarily fix lock-screen security bugs, but the latest version does not address the reboot issues. 
A suggested fix to remove the iWork-related reboots is to disable iCloud syncing for Apple's Pages, Keynote, and Numbers apps. For this you need to find the iCloud tab in 'Settings' app and then set those particular apps to 'off'.
So far Apple has not commented on the issue.