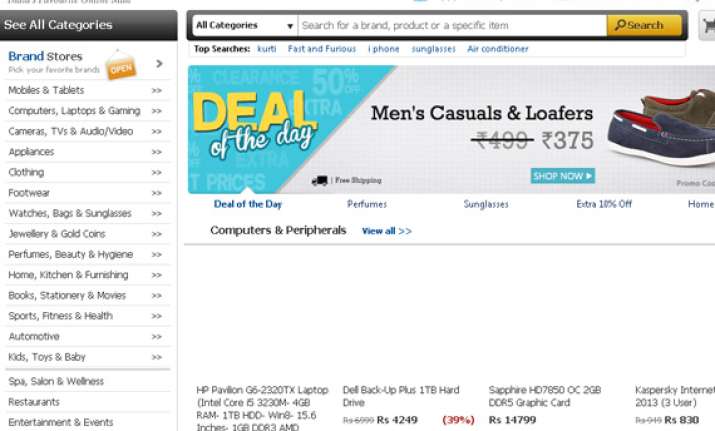 New Delhi, June 7: Intel Capital, Intel Corporation's global investment and M&A unit, today said it will invest USD 16 million in three e-commerce ventures across Asia, including two Indian firms -- Bright Lifecare and Snapdeal.
Intel Capital would invest in three e-commerce firms seeking to scale up and extend their businesses in Asia, Intel Capital said in a statement.
The three beneficiaries include India's Bright Lifecare, a distributor of nutrition, health and wellness products; Snapdeal.com, a consumer goods marketplace in India; and existing portfolio company Singapore's Reebonz.com, one of Asia's largest private luxury goods retailers.
"Intel Capital focuses on adding unique and differentiated value beyond just financial investments by providing entrepreneurs strategic expertise, a global network and
business development programs to help them reach new customers and successfully scale businesses for a global economy," Intel Capital president and Intel Executive Vice-President Arvind Sodhani said.
Sodhani further added that "these three exciting and innovative companies are delivering new e-Commerce experiences to an ever-increasing customer base. We look forward to helping them grow and succeed through our resources and their passion."
Growth in Asia's middle-class, overall expansion of its economy and ever improving internet connectivity in the region has given rise to a considerable online retail market opportunity for these firms.
"We are glad to have a leading venture capitalist like Intel Capital as our investor as we gear for the next level of growth," Bright Lifecare co-founders Prashant Tandon and Sameer Maheshwari said.
Commenting on the investment, Kunal Bahl, Co-founder & CEO of Snapdeal.com said, "we look forward to building a successful enterprise that rewards the entire ecosystem of our buyers, sellers, team members and shareholders, by gaining
from Intel Capital's knowledge in this space which they have gained through their diverse global portfolio."