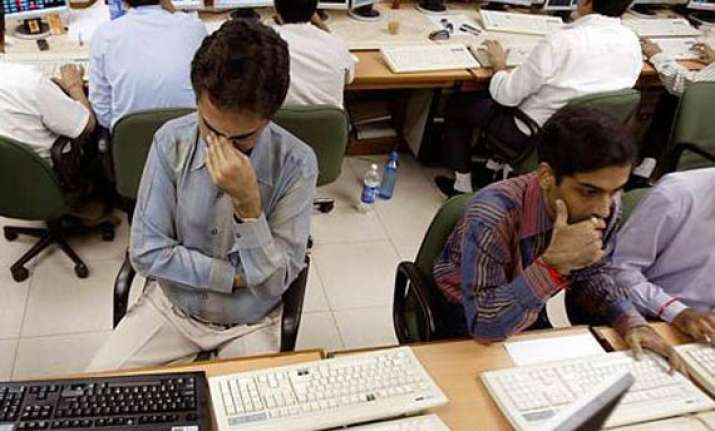 New Delhi, Dec 18 : The Indian stock market faces a high risk of losing its trillion-dollar tag, even as a timely intervention by the Reserve Bank helped it hold onto this mark by a whisker last week.

The market size, measured in terms of total valuation of all listed shares, is just hovering over the trillion-dollar mark (Rs 54,11,301 crore or USD 1.026 trillion based on current currency rate of Rs 52.30 per US dollar), but could slip out of this coveted league anytime in the event of any noticeable fall in the rupee value or share prices.

Besides India, there are an estimated 13 countries in the trillion-dollar stock market club and these include, the US, the UK, Canada, Brazil, Australia, Hong Kong, South Korea, China, Japan, Spain, Germany, Switzerland and France.

Earlier this year, Russia moved out of this league, while the valuation of a pan-regional stock market for the Nordic region in Europe has also slipped below USD one trillion.

The size of Indian market might also slip below USD one trillion in either of the two possibilities—the rupee value again slips back to Rs 54-level against the US dollar, or the Sensex nosedives by an estimated 350-400 points.

During last trading session on December 16, the Reserve Bank of India's (RBI) policy action may have failed in containing the Sensex slide to a two-year low, but its intervention in the rupee movement helped the market retain its trillion-dollar tag for the time being.

The market went into a tailspin on Friday, as the central bank's decision to keep the interest rates unchanged did not help the sagging investor sentiments, and the barometer Sensex declined to its lowest level since November 3, 2009.