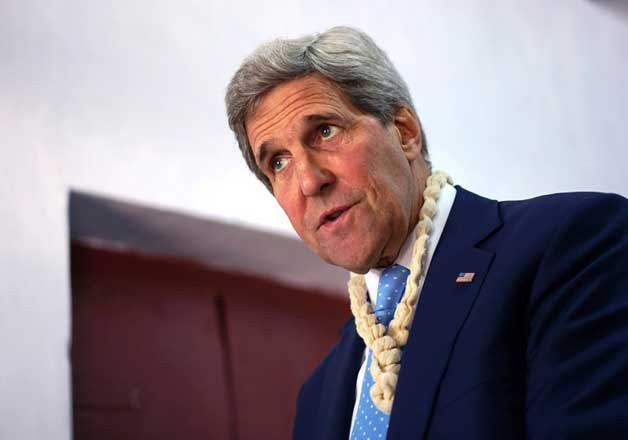 Washington: In a development that is likely to raise eyebrows in China, the US, India and Japan have decided to elevate their trilateral partnership to the ministerial level, first meeting of which is scheduled to be held next week on the sidelines of the UN General Assembly.
"During the UN General Assembly sessions next week, Sushma (Swaraj) and I will join Japanese Foreign Minister Kishida in the first trilateral ministerial meeting to coordinate  policies among our three great democracies," US Secretary of State John Kerry, told reporters at a joining news conference.
He addressed the conference yesterday along with his Indian counterpart Sushma Swaraj, Commerce Secretary Penny Pritzker, and Commerce Minister Nirmala Sitharaman.
"Kerry and I are also due to meet again in a few days' time with our Japanese counterpart, Foreign Minister Kishida, for the first-ever trilateral meeting of the foreign ministersof our three countries," Swaraj said.
Later Vinay Mohan Kwatra, Joint Secretary Americas in the Ministry of External Affairs told reporters that the decision in this regard was taken after it was felt that there is need to elevate this relationship and it is time that the three foreign ministers take stock of the situation and chalk out the next course of action.
The first India-US-Japan trilateral meeting was held in December 2011, at the level of joint secretary. Since then officials of the three countries have been meeting twice a year.
From the US perspective, the dialogue is seen as part of what is described as a policy "pivot" toward Asia and for India is part of its Act East Asia Policy.