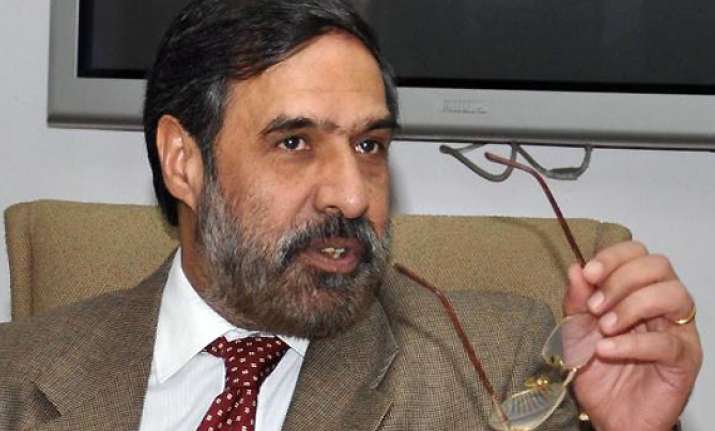 Islamabad, Feb 15: India has already taken steps to improve commerce with Pakistan and it should now match these measures to improve trade ties, Commerce Minister Anand Sharma said today, a day after Islamabad failed to clear hurdles in granting MFN status to New Delhi.

Forces which believe in peace and are progressive will be strengthened if trade relations between the two countries are improved, Sharma told reporters on his arrival in Islamabad for talks with his Pakistani counterpart Makhdoom Amin Fahim. 

"We had discussed in Delhi how we can improve our economic relationship and decided what steps need to be taken.  We have taken the steps we had said we would take. We hope that Pakistan will now take steps so that we can take the relationship forward," he said.

India is willing to discuss all issues related to bilateral trade, Sharma said.

Responding to a question on Pakistan's plans to give India Most Favoured Nation-status, he said the arrangement is part of the World Trade Organisation.

"All members of WTO give each other MFN treatment. Some 190 members of WTO have given each other MFN-status. India has already given it to Pakistan," he said.

Giving India MFN-status would make bilateral trade easier and New Delhi was moving forward on this basis in its talks with Islamabad, he said.

Sharma arrived in the Pakistani capital after interacting with captains of industry in Lahore and Karachi, the country's financial hub, over the past two days.

Sharma is the first Indian Commerce Minister to visit Pakistan in three decades. The largest ever India-specific trade exhibition in Pakistan was organised to coincide with Sharma's visit.

The Indian minister is accompanied by a 120-member trade delegation. Pakistan's cabinet yesterday approved the signing of three agreements to boost trade with India but deferred a decision on switching over to a negative list regime after some stakeholders expressed reservations. 

Delay in finalisation of the negative trade list would also result in grant of the most favoured nation (MFN) status by Islamabad to New Delhi.

The move reflected lingering suspicions within the Pakistani government over trade with India and opposition from lobbies in the pharmaceutical and textiles industries.