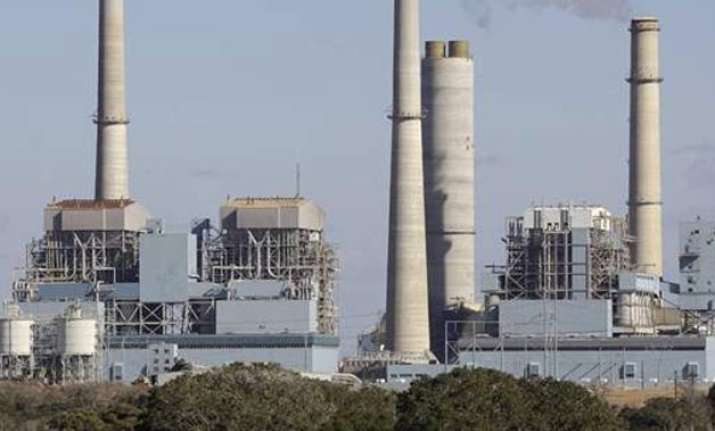 New Delhi: Chinese and US companies generate power through "least efficient and most polluting form of coal-fired generation", followed by Indian firms at the third position globally, says a report.
According to a research by Stranded Assets Programme at the University of Oxford, 39 per cent of total global "sub-critical" capacity is located in China, 21 per cent in the US, and 9 per cent in India.
The report further said that 10 per cent of these sub-critical portfolios are in the European Union (EU), a politico-economic grouping of 28 member states.
Sub-critical is the least efficient and most polluting form of coal-fired generation as it requires more fuel and water to generate the same amount of power, and creates more pollution as a result, the study said.
Sub-critical generally refers to the technology that is used to generate power.
The average sub-critical coal-fired power station (SCPS) emits 75 per cent more carbon pollution than an average advanced ultra super-critical -- the most up-to-date form of coal-fired power station -- and uses 67 per cent more water.
The study said that India has 391 companies with SCPS assets and there are 15 Indian companies in the largest 100 SCPS portfolios.
Moreover, the percentage of companies in the largest 100 company SCPS portfolios that are government-owned is 87 per cent.
Among the top 10 SCPS portfolios, ranked in terms of total generation of least efficient and pump out most greenhouse gas, state-run NTPC was ranked at the fifth position, the only Indian company in the top 10.
Other Indian firms that generate the least efficient and most polluting form of coal-fired power include Maharashtra State Power Gen Co (ranked 34), Tata Group (44), Vedanta Resources Plc (61) and Gujarat Urja Vikas Nigam Ltd (62).
Andhra Pradesh Power Gen Corp (63), Adani Power (67), Uttar Pradesh Rajya Vidyut (71), West Bengal Power Dev Corp (75), Tamil Nadu Electricity Board (77), Punjab State Electricity Board (81), Rajasthan Rv Utpadan Nigam (84), Neyveli Lignite Corp Ltd (85), MP Power Generating Co Ltd (94) and Damodar Valley Corp (100) are part of the list.
In order to limit global emissions to a level consistent with the goal of containing earth's temperature to 2 degree celsius, the International Energy Agency (IEA) estimates that it will be necessary to close 290 GW (2,90,000 MW) of sub-critical generation worldwide by 2020.