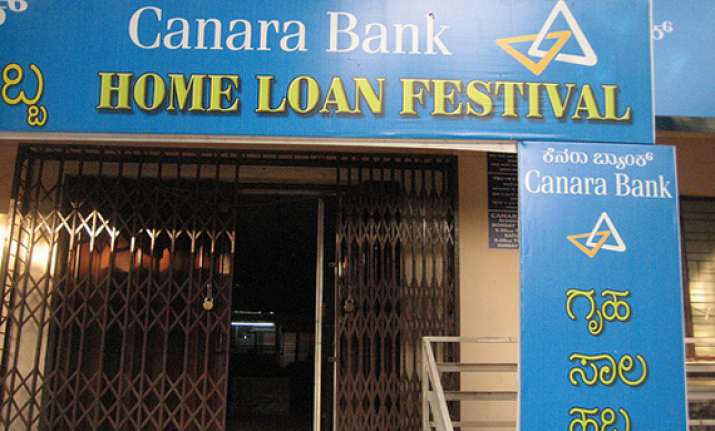 New Delhi, April 2 : Banks are offering reduced home loan rates only for new borrowers, and this is not being applied in the cases of existing borrowers.
On Sunday, Canara Bank slashed home loan rates by up to 175 basis points, while IDBI Bank reduced rates on Friday by up to 75 basis points. In both cases, only  the new borrowers will benefit, says a TOI report.
The report says, when it comes to increasing home loan rates, banks believe in following an across-the-board policy and hike rates for all and sundry. However, in case of reduction, the policy is aimed to benefit only new borrowers as lenders try to grab more market share.  
On Sunday, Canara Bank slashed home loan rates by up to 175 basis points (100 basis points equal one percentage point), while IDBI Bank had pared rates on Friday by up to 75 basis points. In both cases, only new borrowers will benefit, while existing ones grapple with loan terms that exceed 20 years as rates have risen over 250 basis points for several borrowers over the last two years.  
Under base rate, banks offer the benchmark rate to the top-rated customer after adding 1.5 to 2 percentage points to cover possible risk and administrative costs. The idea was to ensure that as the base rate goes down, banks will automatically lower rates.
At least that's what the Reserve Bank of India (RBI) had promised, while discontinuing the earlier regime that offered a discount to the benchmark prime lending rate. Banks are also oblivious to what an RBI committee on sprucing up customer service, headed by former SEBI chairman M Damodaran, had said.  
IDBI Bank executives couldn't be reached for comment, while Canara Bank is learnt to be reworking the norms that will also help existing borrowers gain once rates fall. Coming to the lenders' defence, bankers said that the base rates have not been changed by IDBI Bank and Canara Bank, and the lower rates should be seen as "special offers".  
An official in a regulatory agency said that old borrowers could move to new rates by paying a "reasonable" conversion charge, an offer that is available for several banks such as State Bank of India and Housing Finance Companies (HFCs).  
A top RBI official said, "Banks can't discriminate between old and new customers", but advised borrowers to approach the ombudsman with their grievance. A borrower can look up at www.bankingombudsman.rbi.org.in for more details.  
The regulator for HFCs such as HDFC and LIC Housing Finance, however, seems to be one up on RBI. "We recently issued a clarificatory circular asking HFCs to migrate all borrowers to a risk profile-based regime by April 30," NHB chairman R V Verma told TOI.
So, irrespective of when you have taken the loan, if your risk profile matches someone's who borrows from the same HFC today, you are entitled to the same rate. How do you find that out is a different matter, unless the regulator comes up with a risk profiling system and ask lenders to make it public. NHB is not doing so at least now.  
"It's a process that will mature over a period of time. Different HFCs will have their own risk assessment and as the system matures, seasoning of the methodology will happen. There will be some learning in the process as the risk will be better understood with experience. We want HFCs to move in that direction," Verma said.  
At present HFCs account for around 30% of the market, with bulk of the home loans provided by banks. "Uniform practice across the lending community, including the banks, will add further robustness and stability to the system," the NHB chief said.