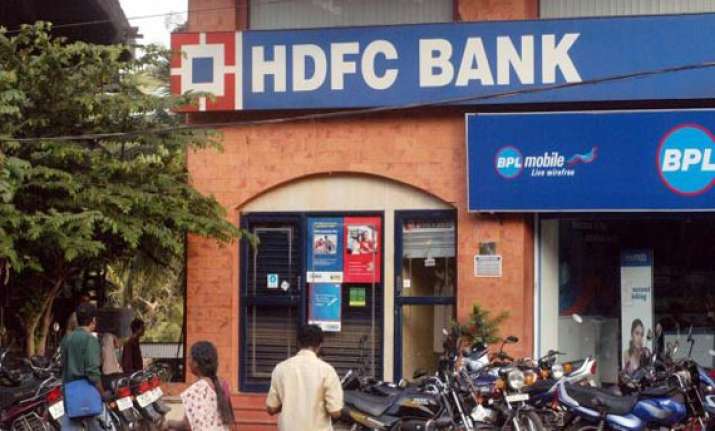 Mumbai: Mortgage lender HDFC on Monday posted a 10.27 percent jump in its standalone post tax profit for the September quarter at Rs 1,266.33 crore.
It had posted a net profit of Rs 1,151.12 crore in the corresponding July-September quarter last year.
Its net interest income grew 11 percent to Rs 1,814 crore.
The growth was slower because of the dividend from its associate HDFC Bank coming in the first quarter itself, unlike the usual second quarter, its Vice Chairman and Chief Executive Keki Mistry said.
Brokerage firm Emkay Global Financial Services said HDFC's numbers "disappoint" on NII front. The company scrip gained 0.23 percent to close at Rs 820.45 apiece on the BSE, whose 30-share index was up 0.05 percent at the end of trade.
Its net interest margin was at 4.1 percent during the quarter while the interest spread stood at 2.24 percent.
It witnessed a marginal increase in gross NPA ratio at 0.79 percent as against the year ago's 0.77 percent.
Mistry said a good part of increase is attributable to a single account, the Rs 460 crore exposure to realty company Hirco's two projects near Mumbai and Chennai which has gone bad.
Calling it a "technical default", he said there is an adequate security against the exposure and the cost of the land parcel alone is over Rs 2,000 crore.
HDFC will enforce provisions of the Sarfesi Act and auction the securities, he said, hinting that realty firm Hiranandani Constructions is likely to take over the project.
The company witnessed a 19 percent increase in loans during the reporting quarter, while the individual loan book grew 29 percent. Its total capital adequacy went up to 19 percent as on September 30, with the core tier-I constituting 16.5 percent.
Mistry said the company is confident of maintaining its 18-20 percent loan growth target for the fiscal.
Meanwhile, the company said its Non-Executive Vice Chairman Keshub Mahindra and independent Director Shirish B Patel have resigned from the board with immediate effect.
Mahindra, who also led the Mahindra and Mahindra group, and the town planner Patel, have been directors of the company for 35 years, from the day of its inception.
"They were also members of the Nomination and Compensation Committee of Directors of the Corporation," it said in a note to the BSE.