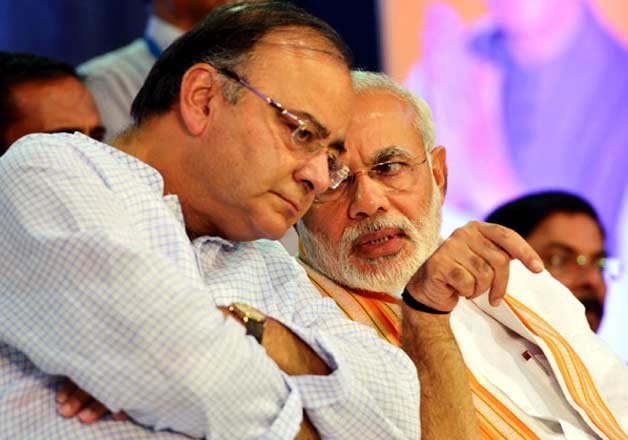 New Delhi: Union Budget for 2015-16 by Finance Minister Arjun Jaitely is expected to free up funds to the tune of Rs 3 lakh crore and allow the states to spend them in accordance with their priorities.
At present, 85% of the plan budget of Rs 5.75 lakh crore is tied to central government schemes. The decision apparently comes on the back of Prime Minister Narendra Modi's previous experience as the chief minister of Gujarat.
Prime Minister Narendra Modi is likely to give the first indication of a changed approach in a meeting with all chief ministers.  He is likely to emphasise that states know how best to utilise the money.
He will address state CMs within a few days of chairing the first meeting of the National Institution for Transforming India (NITI) scheduled for February 6. The CMs, on the other hand, are expected to press for more flexibility on spending while providing inputs for the Budget.
Several states including Punjab, Rajasthan, Madhya Pradesh and Maharashtra have for long been demanding such flexibility in funding.
As quoted by Indian Express a chief minister, who did not wish to be named, said, "Tying up funds to schemes devised by the central government makes little sense. It need not be 0 per cent. But 85 per cent is unacceptable."
Modi just have to wield the hammer as the previous government did start with the process of snipping away at the centrally sponsored schemes (CSS). The bulk of these schemes may be done away with, in the event handing out more unhinged resources to states. At present, there 66 CSS with a budgeted provision of Rs 2.52 lakh crore for 2014-15.
States, on their part, have repeatedly demanded that the Centre should not thrust its own schemes and give them the freedom to draw up programmes that are meant for their requirements.