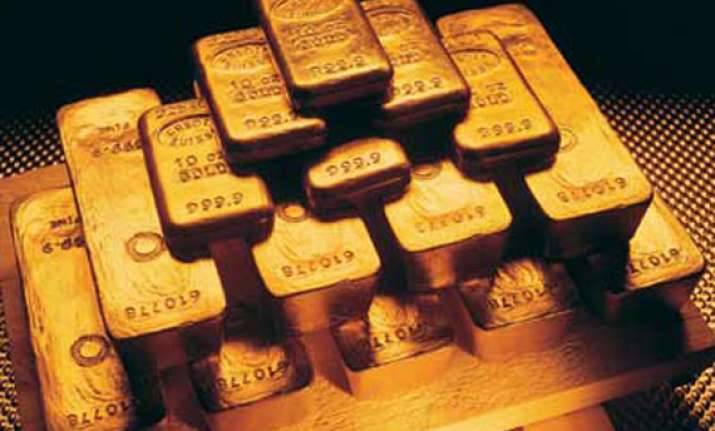 Mumbai, Feb 17: Gold demand in the country is likely to see a positive growth in terms of value this year, however, in volume it might be similar or moderately higher than last year, World Gold Council (WGC) has said. 

"India's gold demand is likely to be positive this year.  In value terms we expect positive growth, however, in volume it may be same as last year or slightly higher that last year," WGC Managing Director, Middle East and India, Ajay Mitra told reporters here after releasing 'Gold Demand Trends 2011'.

Talking about prices, Mitra said, price volatility is likely to continue this year and in short there is likely to be a spurt in price due to the crisis in the Middle East.  However, he did not specify as to how much this price increase would be.

"Prices in the short term may go up due to the uncertainty in the Middle East (Iran). Thereafter, the rise in prices will continue steadily, unless there is a cooling down of the situation," he said.

On gold Electronically Traded Funds (ETFs), he said, it will remain on similar track of last year because of corporate investments."At present, about 50 per cent of investment in gold ETFs is from the corporates, who park their spare funds for better returns.

This is very unique to India and due to this we see a similar investment demand trend in 2012 as well," he added.  Since the last two years, he said, WGC has also witnessed flow of funds from High Networth Individuals in the ETFs.  He said demand for coins will continue to be stronger than bars this year.

There is also a declining trend in recycled jewellery in the market mainly due to the rise in gold finance options.  When asked about jewellery demand for 2012, Mitra said, the current retail trend is positive, however, it is too early to comment.

"The trend in the first half will give us a feel for the rest of the year in terms of jewellery demand as this year there are lower number of auspicious days in the Hindu calendar. However, this does not determine if there will be less weddings or not or if people will buy in advance for next year," he added.

In India, consumers normally buy gold during festivals as gifts and investments and for marriages that are normally held during auspicious days.

Last year, 1,037 tonnes of gold was available in the domestic market, of which 969 tonnes was imported and the rest was from other sources, according to the 'Gold Demand Trends 2011' report.

The report also highlighted that India experienced a reduction in tonnage in 2011 due to high and volatile prices and challenging economic conditions.

The Diwali festival in October failed to lift the fourth quarter jewellery demand as rupee weakness and price volatility played a major part in the subdued quarterly activity during the period as Indian consumers traditionally prefer to wait until gold prices stabilise, it pointed out. 

It led consumers increasingly to demand lighter weight gold jewellery and forced the trade to react with jewellery items at lower price point, it said.