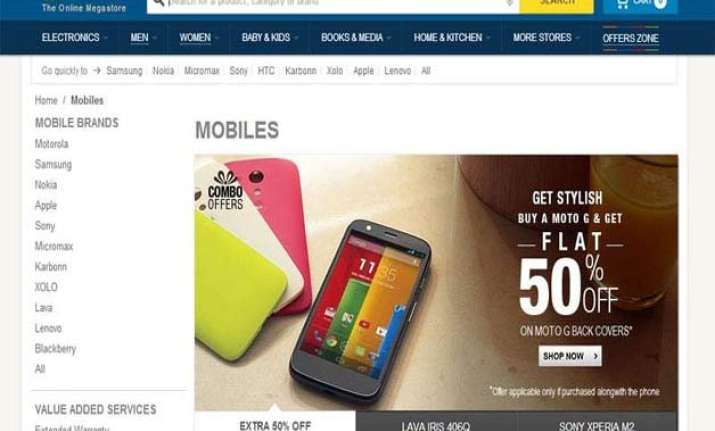 New Delhi: Major e-commerce giants like Flipkart and Myntra which have over the past couple of years lured millions of Indian consumers to shop online by offering deep discounts, have collectively reached an understanding to cut the high discounts through coupons to contain losses.
Jabong, Snapdeal and Amazon are among others who have unofficially decided to bring down coupon discounting to the global levels of 20% by the end of this calendar year, a report in Economic Times quoted.
Over the past six months or so, ecommerce companies have brought down the range of discounting through coupons on various products from as high as 40% to about 30% currently. Now they plan to bring it further down to global average of 20% in the coming months. "There was a time when we were creating market using it (coupon discounting) as an incentive to make people come on board. Now we do think it is time to bring it to normal level," officials said.
Co-founder of a large online retailer said it is about time the ecommerce companies clamp down on discounts that is hurting businesses.
A Snapdeal spokesperson said, "Since Snapdeal is an online marketplace that connects buyers and sellers across the country, the pricing decision solely lies with the seller listing the product." The spokesperson did not respond to specific questions.
Consumers and coupon companies confirm that the amount of coupon discounting has come down since Diwali, when ecommerce players took discounting in India to new highs, creating an unprecedented online shopping frenzy in the country.
According to Aman Jain, co-founder of coupon site GoPaisa.com, Coupons discounting are down to 25-30% which was once 35-40% few months back.
A recent report by PricewaterhouseCoopers said online retailers in India have incurred losses of about Rs 1,000 crore over the years due to heavy discounting.