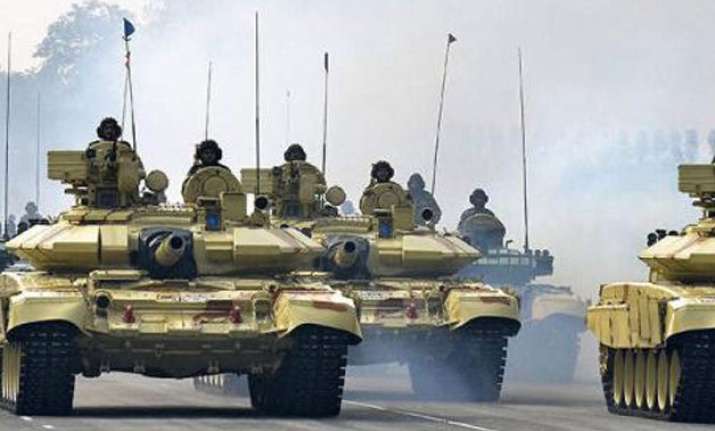 New Delhi: The cap increase of FDI in defence sector from 26% to 49% has failed to lure an equal hike in the foreign investment.
According to the latest numbers shared in Parliament on Tuesday, government has received only six FDI proposals worth Rs 96 crore ($15.3 million) in the defence sector. Out of these, only two of them were proposed after the FDI cap hike to 49% in August 2014.
The defence ministry however, says that it is "too early" to assess the impact of the change in the FDI policy of the sector as 49% of it is allowed through the FIPB route while above 49% is allowed with the approval of Cabinet Committee on Security (CCS) on a case-to-case basis that too "wherever it's likely to result in access to modern and state-of-the-art-technology".
As published in Times of India, India Head of a top company in the defence sector says, "It's a step in the right direction but not sufficient. Many companies will not set up base or transfer crucial technologies without management control of the joint ventures."
However, an official holding contradictory opinion says that the greater FDI will bring in much-needed capital and top-notch technology in the Indian defence sector.
"India buys so much from abroad. Will it not be better that foreign arms vendors are encouraged to set up manufacturing facilities here?" says the official.
However, some still hold opinion that unrestricted entry of the global majors in the Indian market will make Indian defence companies wither. Moreover, this will also have to be seen if the foreign companies will actually bring cutting-edge technology as most of them are governed by control laws of their own countries.
Also, there is a fear of national security being compromised in the "sensitive" defence sector. This was also the reason why ex-defence minister AK Antony was against hike of 26% FDI cap in his eight years tenure.
The Modi government, however, says several safeguards are in place in its FDI policy. The applicant company seeking permission for FDI up to 49%, for instance, should be an Indian company owned and controlled by resident Indian citizens. 

A resident Indian citizen should also be the chief security officer of the joint venture, which will also undergo external security audits by intelligence agencies once in two years and cyber security audits once every year.