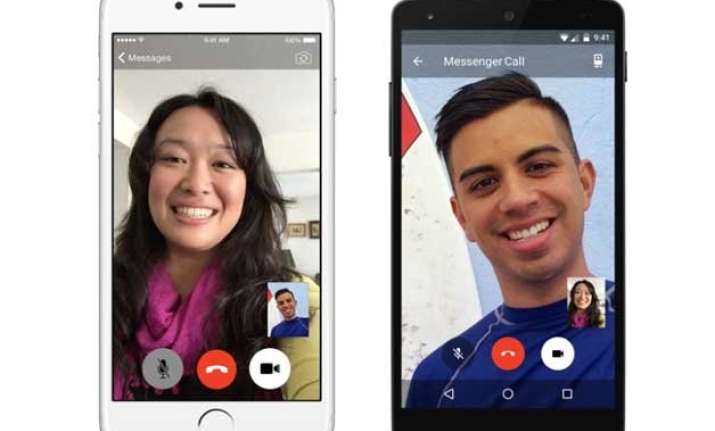 Facebook has added a video-calling feature to its standalone Messenger app. The feature is available on iOS and Android operating systems. The move is seen as a step to transform its mobile messaging service into a full-featured platform with the same reach as its 1.4 billion user social network.
To start a video call, users need to tap the camera icon in order to start a call and can can easily switch between the front-facing and rear cameras, or turn the camera off completely.
Messenger already offers people the ability to make voice calls to friends around the world. The company believes video calling will expand Messenger's real-time communication features, thus allowing people to reach others wherever they are, from anywhere.
Video calling has been launched in several countries including the United States, UK, Canada and France.
The company said users can video call their friends even if one of them is on Apple's iOS and the other on an Android device.
Facebook said it plans to roll out Businesses on Messenger soon.
Messenger competes with Microsoft Corp's Skype, Apple Inc's FaceTime and Google Inc's Hangouts, all of which allow video calls between mobile devices or computers.