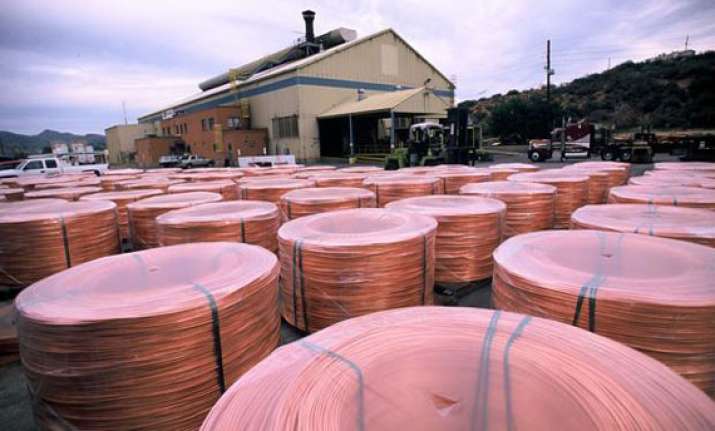 New Delhi: Owing to excess supply of copper and uncertainties over economic recovery, prices of the red metal are expected to be under pressure and fall below $ 7,000 per tonne this year, a survey said.
Copper prices continued to exhibit a downside bias in 2013 mainly due to a sharp acceleration in global mine supply and uncertainties over the global economic recovery.
"More recently, concerns over underlying Chinese demand and the sustainability of the copper financing trade have imparted further downward pressure, with copper crashing to a near-four year low in mid-March 2014," according to a survey by Thomson Reuters.
The survey pointed out that the decline will be for the first time since 2009.
The copper market was in a largely balanced position in 2013, despite global mine production rising by 8%, its fastest pace in over a decade.
The report said robust demand growth, a tight scrap market and delays in processing concentrate into refined metal limited the size of the market oversupply.