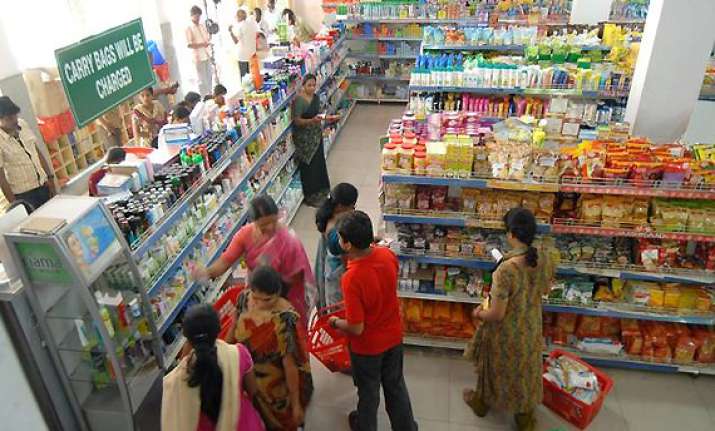 New Delhi, Mar 8: Economic reforms and tough decisions like opening of multi-brand retail to foreign investment and hiking the FDI limit in insurance may take a back seat with the Congress getting drubbing in most states in the assembly elections.

The electoral debacle of the main ruling party at the Centre may also cast a shadow on the forthcoming Budget to be presented by Finance Minister Pranab Mukherjee on March 16 as he would be constrained to announce unpopular decisions at a time when the economy is grappling with slowdown.

"I do worry as to what implications are for this year's union budget. How bold can the government afford to be, given (the present situation)...Yes, all industries will worry about it," said Pramod Bhasin, Vice Chairman of Genpact, a BPO firm.

In view of the rising crude oil prices in the international market to around USD 123 a barrel from USD 109 in December, there would be pressure on the government to allow the oil marketing companies to increase the retail prices of petrol, diesel, cooking gas and kerosene.

UPA Chairperson Sonia Gandhi has said that high inflation could be one of the reasons for poor performance by the Congress in the assembly elections.

The long-pending proposal to deregulate diesel prices may not see the light of the day in the near future as the move would have a cascading impact on inflation.

Other key pending reforms include opening of multi-brand retail to FDI, hiking foreign investment limit from 26 per cent to 49 per cent in insurance sector, pension reforms, Goods and Services Tax (GST) and the Direct Taxes Code (DTC).

It is unlikely that the Centre will push reforms at a time, when the Congress will have to face assembly elections in Gujarat and Himachal Pradesh due later in the year, analysts feel.

India Inc, however, wants the government to expedite reforms without getting bogged down by election results in Uttar Pradesh, Punjab and Goa, where the Congress fared badly.

Infosys Technologies Executive Co-Chairman Kris Gopalakrishnan said he hoped continuity of reforms."There is an expectation on direct tax code and GST. I hope these tax reforms get pushed through," he said.

JK Paper Managing Director Harshpati Singhania said "I don't think that the assembly elections results will have an impact on the policy reforms of the Centre. I hope it doesn't".