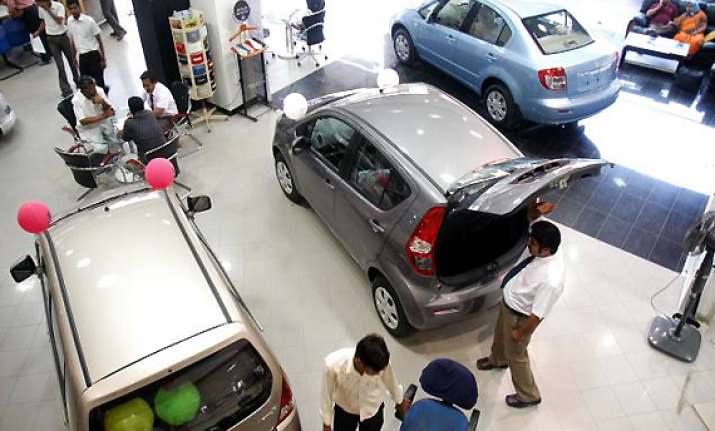 Mumbai, Dec 27: Domestic car sales which have taken a beating this year, are likely to improve next fiscal amid strong fundamentals, says a report by financial advisory firm Deloitte India.

"The current slowdown in car sales is not here to stay as the fundamentals of car sales growth, namely, urbanisation and car density (very low penetration at present) are still very attractive," Deloitte India senior director Kumar Kandaswami said in a report titled 'Driving through BRIC markets: Lessons for Indian car manufacturers', which was released here today.

Car fell has recorded a compounded annual growth rate of 16 percent in the last 10 years but have slowed down to a paltry 2-3 percent this fiscal on the back of a massive spike not only in oil prices but also interest rates. In FY11, car sales rose 30 percent.

The report attributes the drastic slowdown in car sales to continuous price revisions in petrol prices that have gone up by 34 percent since its deregulation in June 2010. 

The interest rate hikes to contain inflation has also hit the auto sector as interest rates were revised 13 times since March 2010 and the car loans currently attract interest rate of 13-14 percent.

The report notes that the slowdown is not just prevalent in India, but even China and Brazil also showed signs of slowdown in auto sales, due to poor macroeconomic conditions and targeted government measures. 

"Per capita disposable income growth has slowed down in 2011 in context of persistently high inflation. If inflation is to be curbed or disposable income were to grow faster, India holds a higher chance than most of its BRIC counterparts to witness accelerated growth in car sale," Kandaswami added.