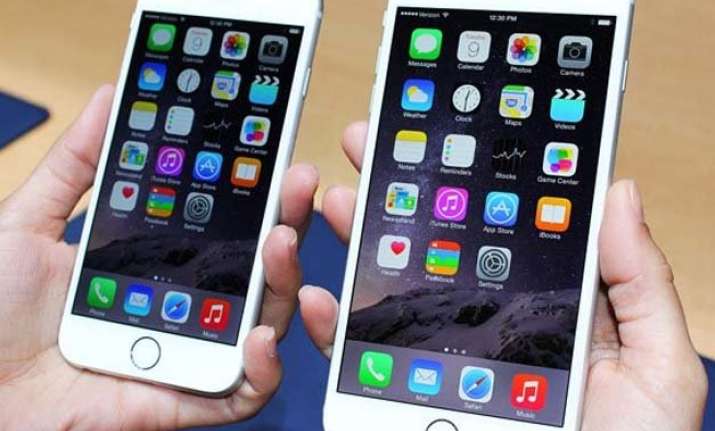 New Delhi: Apple has dethroned Samsung from the top spot on the global smartphone tally, a position that the Korean electronics giant had strongly held for over three years, research firm Gartner on Tuesday said.
For the entire year, however, Samsung firmly held on to the top slot.
According to Gartner, Apple captured a 20.4 per cent share (74.83 million units shipped) of the global smartphone market, which saw over 367.48 million units being shipped in the October-December 2014 quarter.
Samsung, which had a 24.4 per cent share in the third quarter of 2014, saw its share declining to 19.9 per cent in the last quarter of the year with shipment of 73.03 million smartphones.
"Samsung's performance in the smartphone market deteriorated further in the fourth quarter of 2014, when it lost nearly 10 percentage points in market share," Gartner principal research analyst Anshul Gupta said.
Samsung continues to struggle to control its falling smartphone share, which was at its highest in the third quarter of 2013 at 29.5 per cent, he added.
"This downward trend shows that Samsung's share of profitable premium smartphone users has come under significant pressure," Mr. Gupta said.
Lenovo (along with Motorola sales) had a 6.6 per cent share, followed by Huawei (5.5 per cent) and Xiaomi (5.1 per cent) in October-December 2014 quarter.
Huawei and Xiaomi are continuing to improve their sales in China and other overseas markets, increasing their share in the mid-to low-end smartphone market.