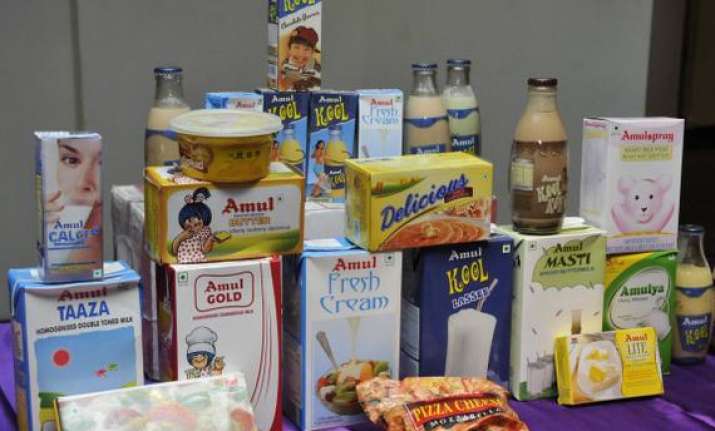 Anand, June 26: Homegrown dairy brand Amul marketed by the Gujarat Co-operative Milk Marketing Federation has entered its "golden phase" in 2012-13, with the group turnover reaching Rs 19,100 crore or $3.2 billion.
The federation said it had procured and handled 16.6 million kg of milk during the winter months in 2012-13.
Results of the apex body of dairy cooperatives in Gujarat were declared during the 39th Annual General Meeting of GCMMF which revealed that it had registered 20 per cent growth in milk procurement during the year 2012-13.
According to GCMMF, the growth in turnover was a result of several marketing and technological innovations as well as its enhanced distribution reach.
GCMMF chairman Vipul M. Chaudhary said the target is now to achieve a turnover of Rs 17,000 crore.
Amul's long-life UHT milk has shown value growth of 53 per cent and sales of Amul cream also increased by 57 per cent in value terms.
In ghee, the two mega-brands, Amul and Sagar, together achieved growth of 31 per cent.
Sales of Amul butter and cheese grew 18 per cent and 19 per cent, respectively, while ice-cream sales grew 21 per cent, said Chaudhary.