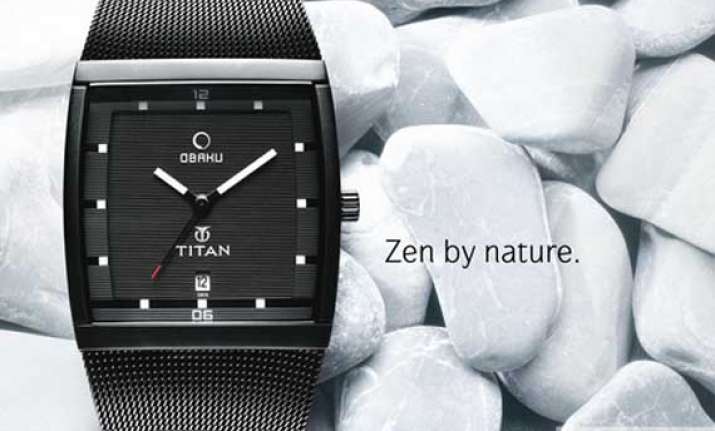 Kolkata, Nov 19: Titan Industries is planning to launch an e-commerce platform by January to enable customers buy all its products online and earn a revenue of Rs.100 crore from this venture.
"We plan to introduce an integrated e-commerce platform by January (2013) enabling all our products to be purchased online. Through the platform we hope to increase our annual online revenue to Rs.100 crore," Managing Director Bhaskar Bhat said here Monday.
The company now has different portals for its various products with the current revenue hovering between Rs.15-20 crore annually.
The company is targeting a total revenue of more than Rs.1,000 crore in the current fiscal by expanding its accessories division, adding lifestyle items like helmets, fragrance and footwear.
"Our aim is to take our profit before tax (PBT) which was Rs.838 crore last fiscal to at least Rs.1,000 crore this fiscal. We are exploring ways to expand our accessories division and may add up fragrances, ladies footwear, and helmets. We are looking at lifestyle products aggressively," Bhat said.
A joint venture between Tata Group and Tamil Nadu Industrial Development Corporation (TIDCO), the company besides watches also deals in jewellery, eyewear and accessories.
It has earmarked Rs.200 crore this year for funding in retail and manufacturing initiatives. Its new plants in Hosur (Karnataka), Coimbatore (Tamil Nadu), and Uttarakhand would be operational soon.
The company, which has presence in 31 countries, would be venturing into Indonesia at the end of this year.