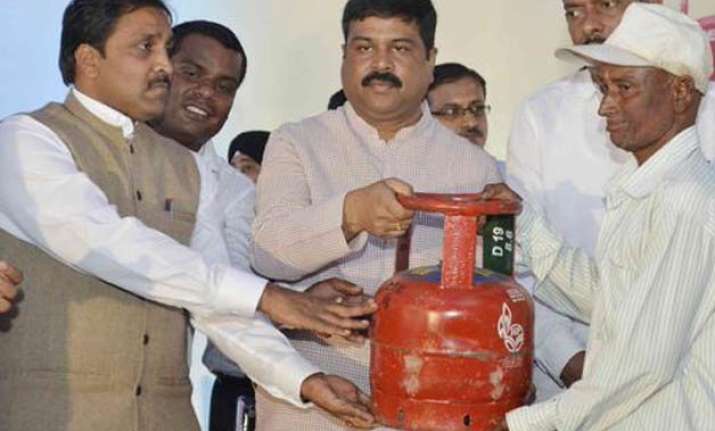 Bhuwaneswar: Now, subsidized cooking gas is available to the consumers in 5-kg cylinders in all LPG distribution centres in the country.
Minister of State for Petroleum and Natural Gas, Dharmendra Pradhan today  launched 5-Kg LPG cylinder for the benefit of BPL families and others.
Till now, gas agencies were supplying cooking gas for domestic use in 14.2-kg cylinders only.  
According to the minister, the LPG is a cleaner fuel that helps in creating better and smoke less cooking environment.
"It will greatly benefit women of the households especially from their health point of view," said Pradhan. 
The minister also launched the expanded corporate social responsibility (CSR) scheme under which all BPL families will be getting LPG connection without paying any security deposit for cylinder and pressure regulator. The scheme is available till March 31st, 2015.  
The minister also launched sale of 5Kg cylinders under free trade LPG (FTL) to fulfill requirements of all sections of the society including economically weaker families, Students and Migrant labourers who do not have any proof of address due to acquiring residence on temporary basis.