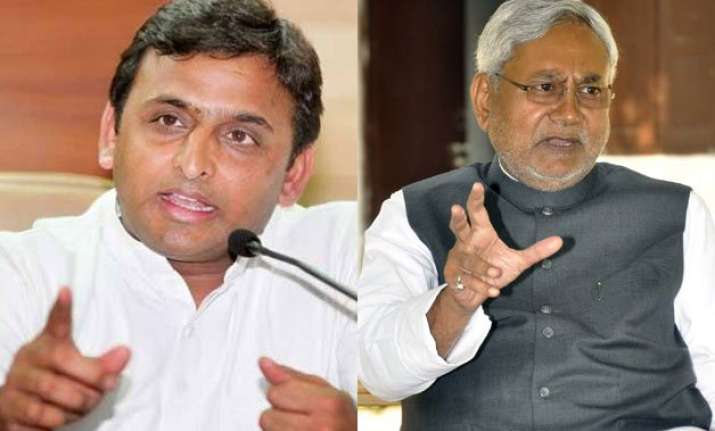 New Delhi: Though Narendra Modi's recommendation increasing the share of states in Central taxes to 42 per cent from the current 32 per cent, but the share of nine states has decreased.
Andhra Pradesh (including Telangana), Assam, Bihar, Himachal Pradesh, Odisha, Rajasthan, Tamil Nadu, Uttar Pradesh and Uttarakhand in fact stand to lose in the Commission's recommendations.
Non-BJP-ruled states like Telangana, Assam, Himachal Pradesh, Odisha, Tamil Nadu and Uttarakhand, or Bihar, which is going to polls later in 2015, will protest the decrease in their share and try to derive political mileage out of it.
ALSO READ: 14th Finance Commission tax formula raises fund flow to states
The panel has assigned 7.5 per cent weight to forest cover for inter-se determination of the shares of taxes to the states, while population carries 17.5 per cent weight, demographic change 10, income distance 50 and area 15 per cent weight.
As per the increased devolution suggested in the report of the 14th Finance Commission, the states will get Rs 3.48 lakh crore in 2014-15 and Rs 5.26 lakh crore in 2015-16. "The higher tax devolution will allow states greater autonomy in financing and designing of schemes as per their needs and requirements," the report said.
Accepting recommendations of the 14th Finance Commission, Prime Minister Modi wrote to all state governments saying the Centre has decided to devolve maximum money to states and allow them the required freedom to plan the course of states' development. Addressing the chief ministers, the Prime Minister said his government has been working to strengthen India's federal polity and promote cooperative federalism.
Appealing to the states, he said that strong states are the foundation of a strong India and progress of the country depends on the progress of states. The Centre is committed to the idea of empowering states in all possible ways, he said.
"We also believe that states should be allowed to chalk out their programmes and schemes with greater financial strength and autonomy, while observing financial prudence and discipline," said Modi.
"We are clear that without this, local development needs cannot be met and marginalised communities and backward regions cannot be brought into the mainstream," he added.
Though Modi seems to be positive towards this step, some states including Bihar is not happy with Centre's decision. Bihar has decided to lodge a protest with the Centre over the 14th Finance Commission recommendations.
It says that the state would be a 'loser' due to the decision to withdraw funds for existing centrally-sponsored schemes as well as the Backward Region Grant Fund (BRGF) from the next financial year.