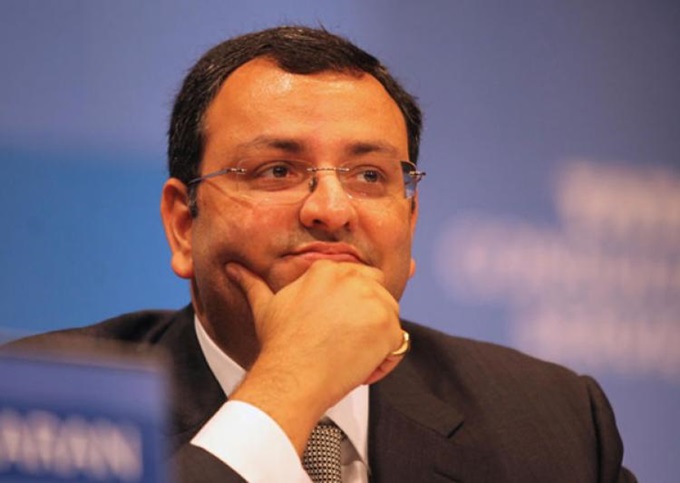 In a fresh attack on its ousted chairman Cyrus Mistry, Tata Sons on Sunday accused him of misleading to get selected as Chairman, retracting on his promises, concentrating powers and using free-hand given to him to weaken management structures. 
Tata Sons said Mistry "misled" the Selection Committee set up in 2011 for selecting a Chairman of Tata Sons to succeed Mr Ratan Tata, by "making lofty statements about his plans for the Tata Group and more importantly indicated an elaborate management structure for managing the Tata Group, given its diversity of business, by suggesting a management structure aimed at dispersal of authority and responsibility." 
"These statements and commitments from Cyrus Mistry played an important role in the Selection Committee's final selection of Mistry as Chairman. After waiting for a period of four years, almost none of these management structures and plans have been given effect to. Clearly, in our opinion, the Selection Committee was misled in its choice of Mistry," it said.
It charged Mistry of "inappropriate" conduct by retracting from his promise to distance himself from his family enterprise - Shapoorji Pallonji & Company to create "a sense of breach of trust" and posing "significant challenge to the high corporate governance principles Tata Sons strived for." 
"This retraction, created grave concerns on Mistry's ability to lead the Tata Group devoid of personal conflicts and put to risk the high standards of self-less governance, that lies at the core of the Tata philosophy," it said. 
Mistry, it said, had over the past 3-4 years concentrated all power and authority only in his own hands as Chairman in all the major Tata Group operating companies and "gone about systematically diluting the representation of Tata Sons on the Boards of various Tata Companies." 
Mistry took advantage of the "free hand" and trust "to weaken management structures in Tata Companies acting contrary to his fiduciary duties," Tata Sons said in the appeal to shareholders. 
Tata Sons said its Board has been concerned for some time about the financial performance as the holding company's dividend income (other than from TCS) declined continuously and staff costs more than doubled. 
"All this would have resulted in losses but for the TCS dividend. Mistry did not show concern about these issues and the increasing dependence of Tata Sons on TCS. The Board could not accept this any further as it had the potential to risk the financial viability of Tata Sons," it said.
Taking strong objection to Mistry's latest letter to the shareholders on corporate governance, Tata Sons said the Tata Group has functioned for 149 years and set standards of corporate governance all through this period. 
"It is therefore shocking that Mistry, who was given the privilege of heading the group, should, in a short period of four years, be now lecturing us on corporate governance. 
"The corporate structure of the group which prevailed under the leadership of JRD Tata for over 50 years and thereafter Ratan Tata for over 20 years, exemplified the best corporate governance practices. Mistry consciously dismantled this long established corporate structure by identifying himself as the only Tata Sons representative on the boards of Tata operating companies," the statement said. 
Under the Governance Guidelines Framework which Mistry himself introduced in 2015, there is a clause to the effect that all employees of a Tata company should, after their employment ceases, immediately resign from the Boards of all Tata companies where they are functioning as Non-Executive Directors. 
"Therefore Mistry, on ceasing to be the Executive Chairman of Tata Sons, should have immediately resigned from the Boards of all other companies under his own guidelines. 
Yet he has chosen not to do so in wilful breach of the Governance Guidelines Framework," it said. 
In the appeal to shareholders, Tata Sons said it needs the support of all big and small shareholders who have stood with Tatas always to remove Mistry. 
On Mistry's constant complains about "bad" legacy issues, Tata Sons said he was fully aware of them and nevertheless choose to be the Chairman as a challenge to turn around and resolve these issues. 
He "conveniently ignores the good legacies which he inherited, namely TCS and JLR, which account for nearly 90 per cent of the group's total profits and which helped him to claim good aggregate group results." 
"It has always been Tata's policy to tackle difficult situations and turn them around but instead he has only taken the easy option of taking large amounts of write-offs to huge detriment of the shareholders and blaming it all on the past management, while doing little to fix the challenges faced by certain companies," Tata Sons said. 
Stating that Tatas have faced many critical problems in companies like Tata Steel and Tata Motors, it said these can be overcome by strong management action and financial support from Tata Sons. 
"In our opinion, mature responses to challenges of business are at the core of the Tata philosophy, and in our opinion, Mistry has failed to live up to it," it said.
Mistry, who was selected as the chairman of the holding company in 2012, was unceremoniously removed on October 24 2016. Since then, both Mistry and Tata Sons have been hitting out at each other. (With PTI inputs)